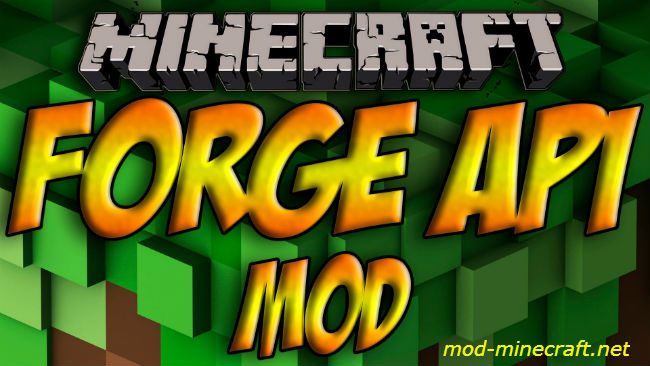 Minecraft Forge 1.14.3 allows players to add an essential application library to Minecraft. This tool plays an important role since most of current mods of Minecraft are based from it. And once you have already installed it, you will be surprised to discover that you have more apportunities to modify Minecraft to create the standard game experience.
With Forge, you feel as if you were in a limitless Minecraft world.
All the staffs of Forge always try their best to update the new versions to make mods compatiable with the update of Minecraft. Therefore, players are more efficient to play the game without any worry about the compatibility.
How to install:
Minecraft Forge 1.12.2 Download Links:
Older version:
For 1.7.10
Recommended
Latest
For 1.8
Recommended
Latest
For 1.8.9
Recommended
Latest
Minecraft Forge for Minecraft 1.9
Recommended
Latest
For 1.9.4
Recommended
Latest
For 1.10
Latest
For 1.10.2
For 1.11
Installer (Jar): Download from Server 1 – Download from Server 2

Installer Windows (Exe): Download from Server 1 – Download from Server 2

Universal: Download from Server 1 – Download from Server 2
For 1.11.2
Installer (Jar): Download from Server 1

Installer Windows (Exe): Download from Server 1

Universal: Download from Server 1
For Minecraft 1.12
Recommended

Installer (Jar): Download from Server 1 – Download from Server 2

Installer Windows (Exe): Download from Server 1 – Download from Server 2

Universal: Download from Server 1 – Download from Server 2

Latest

Installer (Jar): Download from Server 1

Installer Windows (Exe): Download from Server 1

Universal: Download from Server 1
For Minecraft 1.12.2
Recommended

Installer (Jar): Download from Server 1 – Download from Server 2

Installer Windows (Exe): Download from Server 1 – Download from Server 2

Universal: Download from Server 1 – Download from Server 2

Latest

Installer (Jar): Download from Server 1

Installer Windows (Exe): Download from Server 1

Universal: Download from Server 1
For Minecraft 1.13.2
Latest

Installer (Jar): Download from Server 1 – Download from Server 2

Universal: Download from Server 1 – Download from Server 2
For Minecraft 1.14.2
Latest

Installer (Jar): Download from Server 1 – Download from Server 2

Universal: Download from Server 1 – Download from Server 2
For Minecraft 1.14.3
Latest

Installer (Jar): Download from Server 1 – Download from Server 2

Universal: Download from Server 1 – Download from Server 2
Credits: LexManos