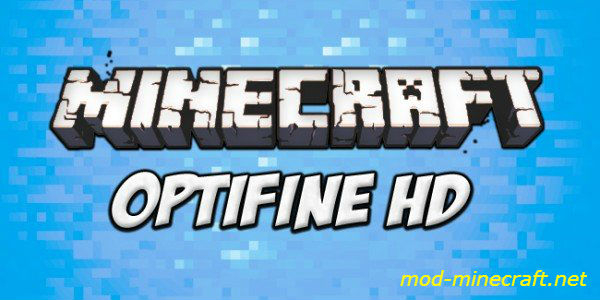 OptiFine HD is a functional mod that you shouldn't miss in Minecraft. The mod's main objective is to adjust Minecraft more and more effectively.
Thanks to this mod, your minecraft is capable of running more smoothly. It is said that Minecraft sets with simple graphics, but this game requires a computer with a little high configuration to run well. Consequently, when you are playing, Lag usually appears which makes you angry much. Therefore, OptiFine HD is a useful solution for this issue. You not only can run the game easier, but also use less resources. In addition, this mod allows you to run resource pack HD without installing more other mods as well.
Belows are some outstanding features of OptiFine HD:
Reduce a decent portion of Lag in Minecraft
FPS increases to twice when compared with usual ( or even triple)
This mod also supports for Texture Packs HD
There is a new feature in OptiFine HD including Shaders.
Overall, OptiFine HD is extremely a big deal with players to deliver enjoyable experiences in Minecraft.
Features:
Screenshots:
Editions: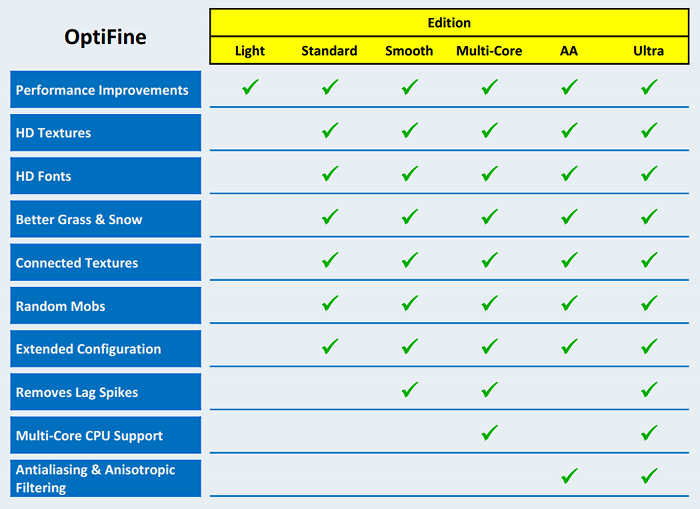 How to install:
Download OptiFine HD.
Go to %appdata%.
Go to .minecraft/mods folder.
If the "mods" folder does not exist you can create one.
Drag and drop the downloaded jar file into that.
Enjoy.
OptiFine HD Download Links:
Older version:
For 1.5.2
For 1.6.4
For 1.7.2

For 1.7.10
For 1.8.0
For 1.8.9
For 1.9
For 1.9.2
For 1.9.4
For Minecraft 1.10.2
OptiFine 1.10.2 HD U D6: Download from Server 1 – Download from Server 2
For Minecraft 1.11
OptiFine 1.11 HD U B6: Download from Server 1 – Download from Server 2
For Minecraft 1.11.2
OptiFine 1.11.2 HD U B7: Download from Server 1 – Download from Server 2
For Minecraft 1.12
OptiFine 1.12 HD U C2: Download from Server 1 – Download from Server 2 – Download from Server 3
For Minecraft 1.12.2
OptiFine 1.12.2 HD U C6: Download from Server 1 – Download from Server 2 – Download from Server 3
Credits: sp614x