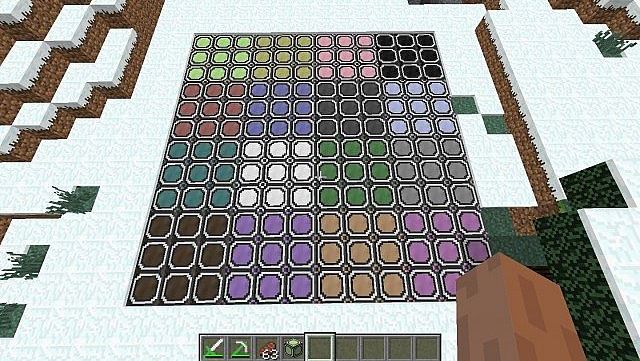 Zeron PowerCraft Mod 1.12.2 is a great mod that aims to implement new blocks and items. There are a lot of features in this mod including strong and durable tools, weapons and armor, blast resistant blocks. Especially, this mod features new Research which allows you to get items from dirt, cobble, nether and zeron. Don't hesitate to install the mod to get more impressive things
Video:
Installation:
If your mod need Forge, you need download and install Minecraft Forge.
Open minecraft.jar file at: C:Users(your computer name)AppDataRoaming.minecraftbin or searching for "%appdata%" in your start menu. Open minecraft.jar with Winrar or Winzip.
Open the .zip/.rar/folder of your mod and drag and drop the contents into the minecraft.jar.
Delete the META-INF folder in the minecraft.jar. Then close minecraft.jar.
Open Minecraft and play!
If your mod does not work or you see a black screen: You need Delete your minecraft.jar found here "C:Users(your computer name)AppDataRoaming.minecraftbin". Then Open Minecraft, let it auto-update so your .jar can be restord. Attempt to re-install your mod.
Download Zeron PowerCraft Mod 1.12.2:
For 1.7.10
http://dl.niceminecraft.net/download.php?file=5e6dfa8a66fa95306e13fc42528dcb7e
For 1.7.2
http://dl.niceminecraft.net/download.php?file=7e86e9f95e7f33b8e66170e9376d4d9c