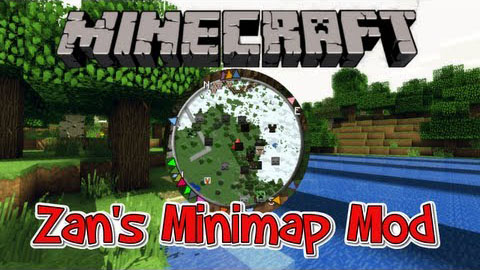 Zan's Minimap Mod is one of the best mod in Minecraft today which aims to add a new mini-map known as VoxelMap to the game.
This mod extremely plays an important role with players since it gives players a miniature map with a view of their current location and immediate surroundings through a small window on the top right of your screen.
Besides that, players are able to see the chunk grid, waypoints, directions, mobs radar or even make customization. In case you want to observe everything in more details, just simply set in full screen map and you have what you desire to know.
So if you are looking for an informative mini-map for your Minecraft world, this mod is worth trying out.
Screenshots: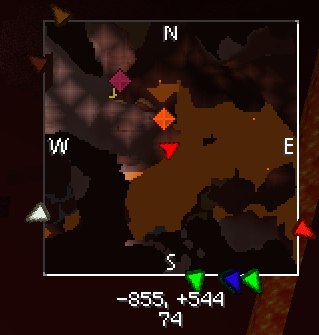 New Death Marker!
Spot of your last death marked on the map.  In the latest version; Grab 1.3.2i at PMC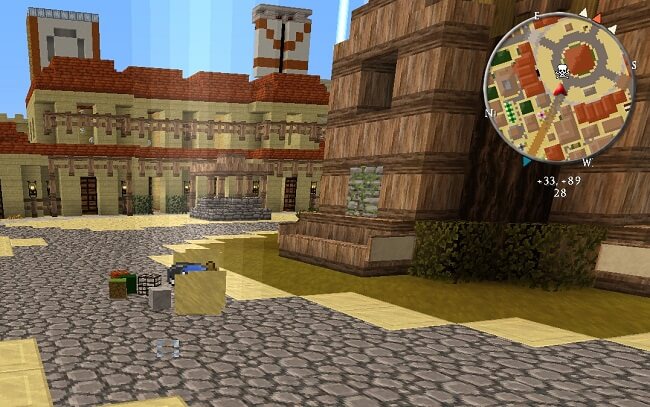 New Radar Mode!
Mob icons on the minimap.  In the latest version, Grab 1.4.2 at PMC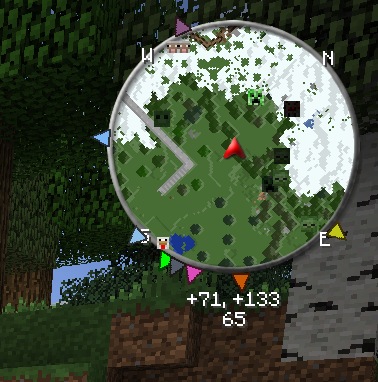 Icons are see through when mob is above.  Icons are darkened when mob is below:

Waypoint Beacons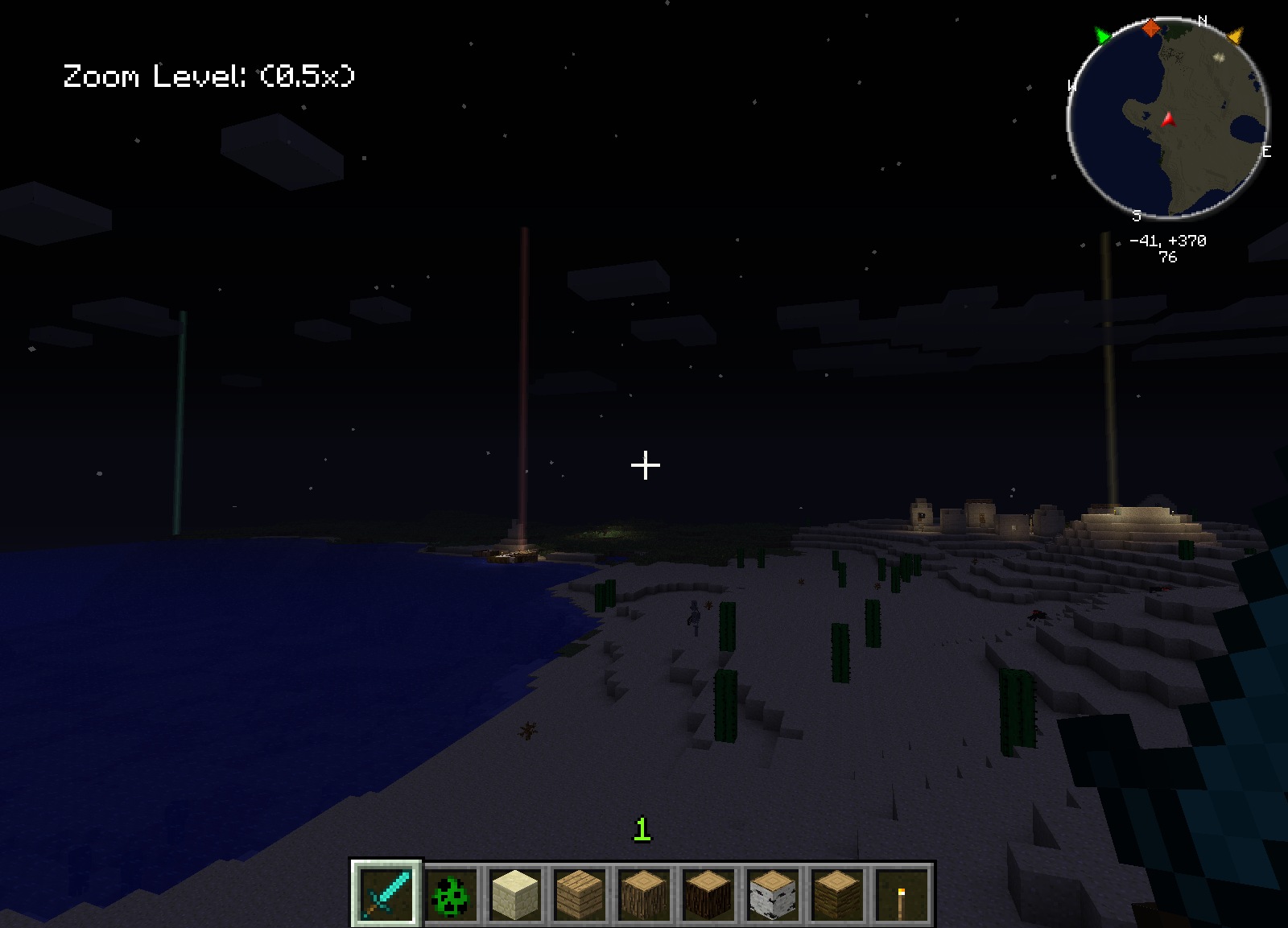 Zan's minimap is a rather famous minimap mod created by Zan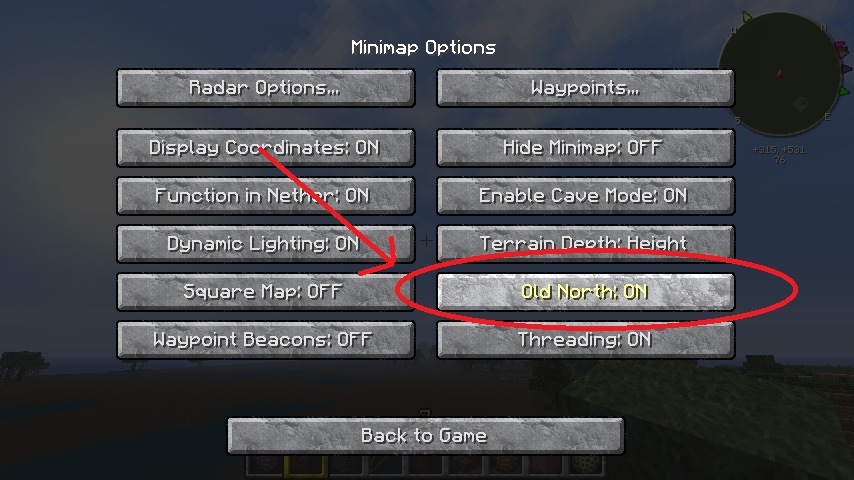 How to install Zan's Minimap Mod for Minecraft:
Non Forge version:
Open the new launcher and make sure the version of Minecraft the mod requires is already installed.
Click "Edit Profile" in the launcher, then open the game directory.
Go into the subfolder "versions".
Rename the folder for the version you require to something else. In this example, rename "1.7.2? to "1.7.2_Zanminimap".
Open the 1.7.2_Zanminimap folder.
Rename "1.7.2.jar" to "1.7.2_Zanminimap.jar".
Rename "1.7.2.json" to "1.7.2_Zanminimap.json".
Open "1.7.2_Zanminimap.json" with a text editor and replace "id":"1.7.2? with "id":"1.7.2_Zanminimap", save the file and close it.
Unzip mod file and copy all files into 1.7.2_Zanminimap.jar. Do not close the archiver yet.
Delete META-INF and close the archiver.
Start the new launcher.
Click "Edit Profile"
In "Use Version", select "1.7.2_Zanminimap".
Click Save Profile.
Login and play as normal.
Forge version:
Download and install Minecraft Forge (For 1.7.2 or older) or LiteLoader (For 1.7.10, 1.8)
Download the mod
Go to %appdata%
Go to .minecraft/mods folder
Drag and drop the downloaded jar (zip) file into it
If one does not exist you can create one
Enjoy the mod
Zan's Minimap Mod Download Links:
Older versions:
For 1.5.2
For 1.6.2
For 1.6.4
For 1.7.2
For 1.7.10+

Credits: MamiyaOtaru