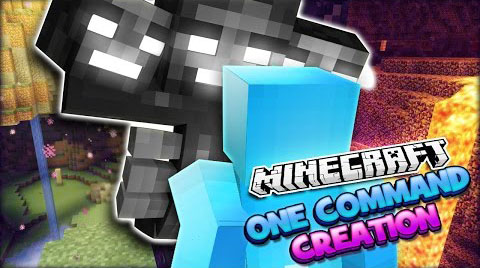 Be the Wither Disguise with only one command block. When you kill a wither boss in minecraft and you get the nether star you can build a beacon with it. Or you can craft your own super duper wither disguise and fly around your worlds like a boss.
Command Block Showcases:
How to install:
The first, give yourself a command block, type :
/give @p minecraft:command_block
Once you have a command block, right click it to open it's GUI.
Now, you must copy the command from Wither Disguise Command Block download link below.
Next, go back to your minecraft world, and paste the command you just copied into the command block. There are a few different keys that may be used to do this, depending on your keyboard. The most common ones are 'CTRL + V', 'COMMAND + V', or 'STRG + V'
Finally, press Done to exit the GUI, and run the command block with a Redstone block.
Wither Disguise Command:
For Minecraft 1.9.x
http://dl.niceminecraft.net/download.php?file=dc1cb160c41befe049c06b0129cdf0fd
Credits: TheRedEngineer