The Useful Food Mod consists of various new foods and recipes to Minecraft, with nothing which is either extremely complex or super powerful. This mod allows player not to eat spider eyes to fill up their hunger meter while afraid of being poisoned by them and brought down to half a heart of health to kill you. Or Rotten flesh is similar, apart from it will actually make you hungry rather than feed you almost over the time.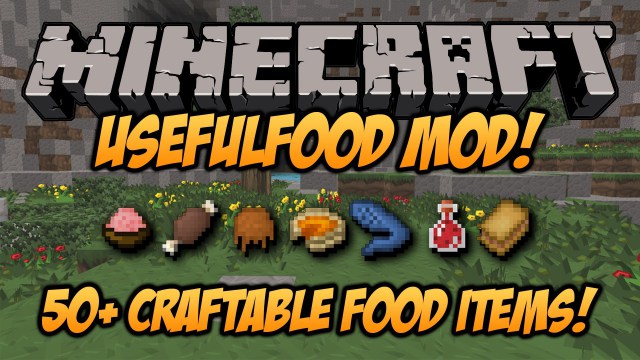 With more than 50 different food items to choose from, the Useful Food mod gives players literally dozens of new ways to fill their hunger bars and restore health over time. The mod is simple but also highly useful, because many of those dozens of food items don't just feed the player. They also add some special effects, like temporary speed, health regeneration or damage boosts. You can even make new recipes with foods which already existed in the game, like combining raw fish and potatoes to make fish and chips, which is a new food.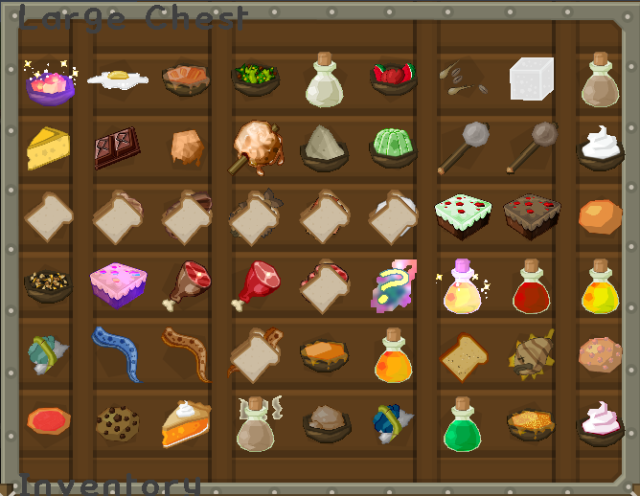 Some of the new food items, like calamari, come from new drops found off of old mobs, squids in this case. Because none of the food items are overpowered though, it doesn't really matter which foods you make and use to stay alive. They will all fill your hunger meter but like vanilla food, different items in the Useful Food mod will give you different levels of saturation, which is in essence the rate at which your food bar will diminish. Higher saturation keeps you fuller for longer. Whatever food you end up relying on, do make sure it will last a long time.
Useful Food Mod Main Features
A Large variety of different food, 50+ food items.
Designed to fit in in vanilla Minecraft.
More cooking options, from fish and chips to chocolate ice cream and pumpkin bread.
New drops for squids and sheeps.
Useful Food Mod Showcase:
Useful Food Mod for Minecraft 1.8 and 1.7.10 Changelogs
Fixed: Chocolate Biscuits now requires two biscuits and hot chocolate bottle.
Fixed: Nerfed Oreo A LOT from 19 to 9.
Fixed: Hungrz item now drains food points when held instead of emptying it by right-clicking.
How to install Useful Food Mod?
Download the mod!
When you haven't installed Forge API for Minecraft yet, download and install it.
Move the downloaded .jar into the mods folder.
Have fun!
Download Links for Useful Food Mod
Note: List of recipes can be found here.
for Minecraft 1.8
for Minecraft 1.7.10
Credit: Silentspy – Original Thread on Minecraft Forum