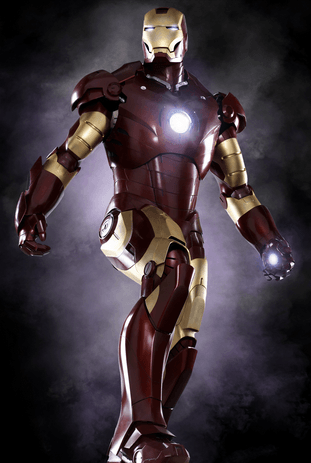 Have ever your dreamed of becoming an Iron Man? If yes, The Iron Man Mod is perfect for you. This mod will turn you into an Iron Man thanks to a lot of things added from the world of Tony Stark like the Mark 3 armor or even the palladium in his chest.
Once you installing the mod, you can obtain up to 3 suits the Mark 1, Mark 2, and the Mark 3. Each of them has its own special ability when you wearing. After that, you will become Iron Man and battle mobs like creepers and zombies.
Of course, that's not all because the mod features with many other things including:
Three types of ores such as titanium, copper, and palladium.These ores can be the materials to create your Iron Man suits. Titanium and copper might be suitable for Iron Man fan, while palladium is perfect for arc reactor.
The mod comes with Repulsor weapon which are powerful to fight those nasty zombies or creepers.
Install The Iron Man Mod 1.7.2
dowlnload latest version of forge
download the mod
drag the ironman mod folder into your mods folder
Have fun!!!!!
Download The Iron Man Mod 1.7.2
For 1.7.2
http://dl.niceminecraft.net/download.php?file=3decaffb9abc78de5e74706508c35245
Author: iceblu008