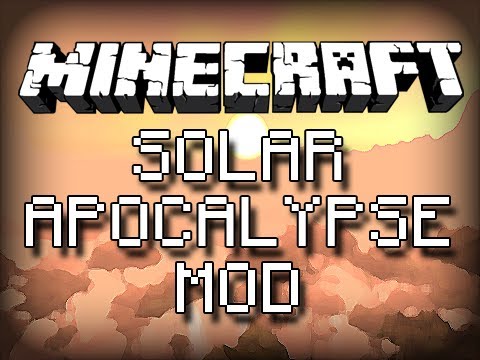 Solar Apocalypse Mod is such an amazing one in Minecraft. It aims to create a "real" Apocalypse: no sun, no enjoying relaxing day on the beach, living underground till player find a way to stop solar apocalypse.
This mod provides a Pandora's Block- a magic, glowing, indestructible box  to open and doom the world.
Screenshots: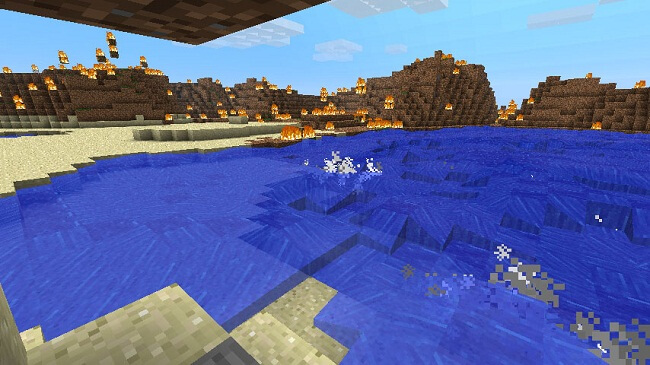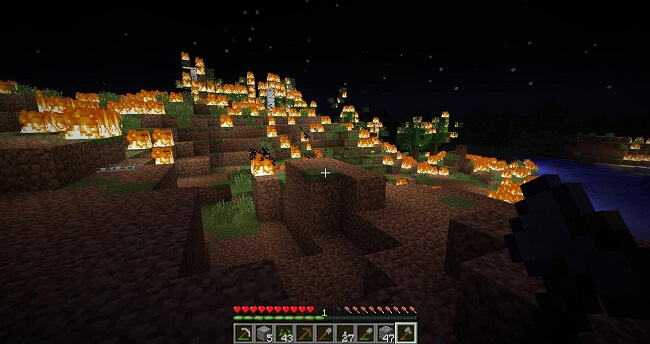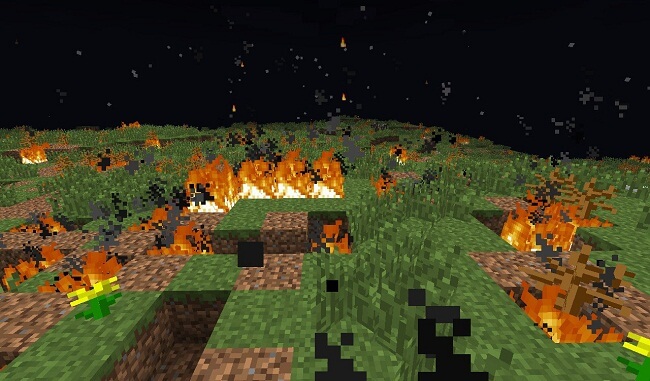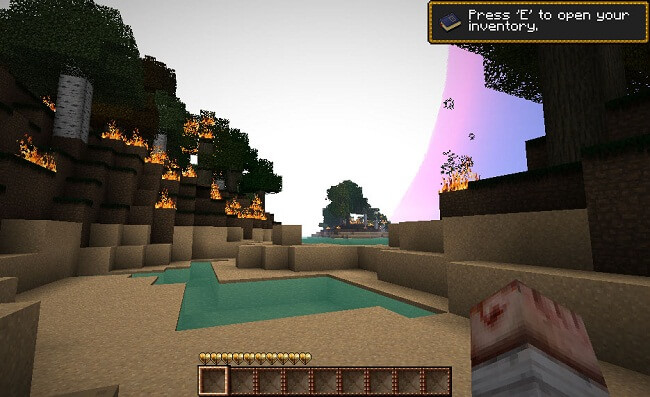 Blocks
Pandoras Chest
Ever wandered what would happen if you opened it?
Never again, open it and watch the consiquenses of you'r decision.
Obsidian Glass
You have discovered a way to hold out the suns heat.
But this glass is not perfect, it seams like it is attracting lightning and if hit it breaks.
Reinforced Obsidian Glass
You went to the nether and found a new material.
What would happen if you combined that with the obsidian glass?
Opening the box triggers the start of the solar apocalypse, which has 3 stages in the:
Stage 1
Stage 2
Ice and snow melts
Grass and plants die.
Stage 3
Stage 2 effects increase.
Water disappears.
Items, people and animals burn in the sun.
Fire rains from the sky.
Installation:
Download and install Minecraft Forge installer
Download Solar Apocalypse Mod
Put Solar Apocalypse Mod jar file into your .minecraft.jar folder
Done
Changelogs:
v4 R4
Fixed a tick bug.
Added a performance setting, turn this up by a greater number to fit you.
Added the "/sapoc" command.
Added new textures.
Many internal fixes.
Fixed a bug where you could not activate the Solar Apoc.
Added a new block that sets you on fire.
Added a block that makes water removal less laggy.
Changed the Pandoras chest to print the stage – 1 to get the known stage.
Solar Apocalypse Mod Download Links :
Credits: c_herse