Sildur's Shaders is an extension of GLSL shader mod. This shaderpack adds shadows, dynamic lighting, and waving grass, leaves and water to the game. Unlike other shaderpacks, Sildur's Shaders is designed to work on all graphics cards and computers, including Macs, while still delivering a great graphical experience.
Features:
Vibrant Shaders:
Pretty much everything you need, this is the main shaderpack and has the most effects etc.
Enhanced Default:
Default Sun path (Can be changed ingame to sun path of vibrant shaders, if using optifine for 1.8.x)
Crossprocessing (Can be disabled ingame if using optifine for 1.8.x, if disabled colors will look the same as default MC)
Shadows (Can be tweaked ingame if using optifine for 1.8.x)
Water reflections from Vibrant shaders mixed with default MC texture. (See screenshots)
Work somewhat with stained glass/transparency (water reflections currently wont show up if looking through it)
Basic Shaders:
Crossprocessing (Different colors, see screenshots.)
Motionblur
Depth of Field
Screenshots:
Vibrant shaders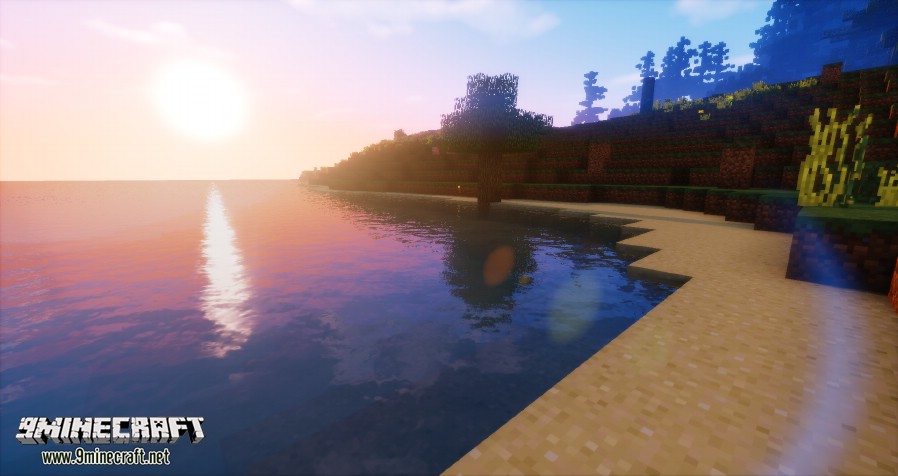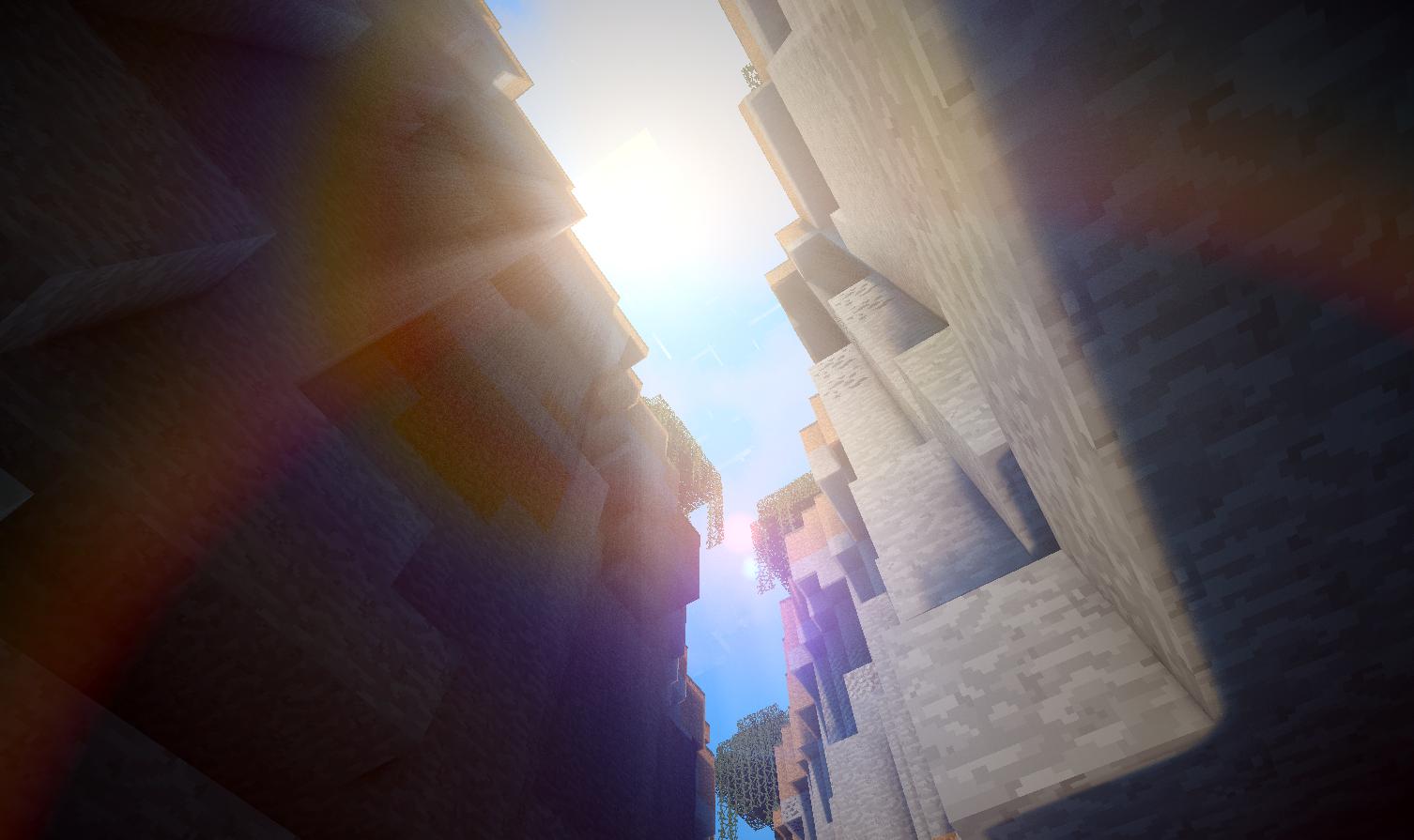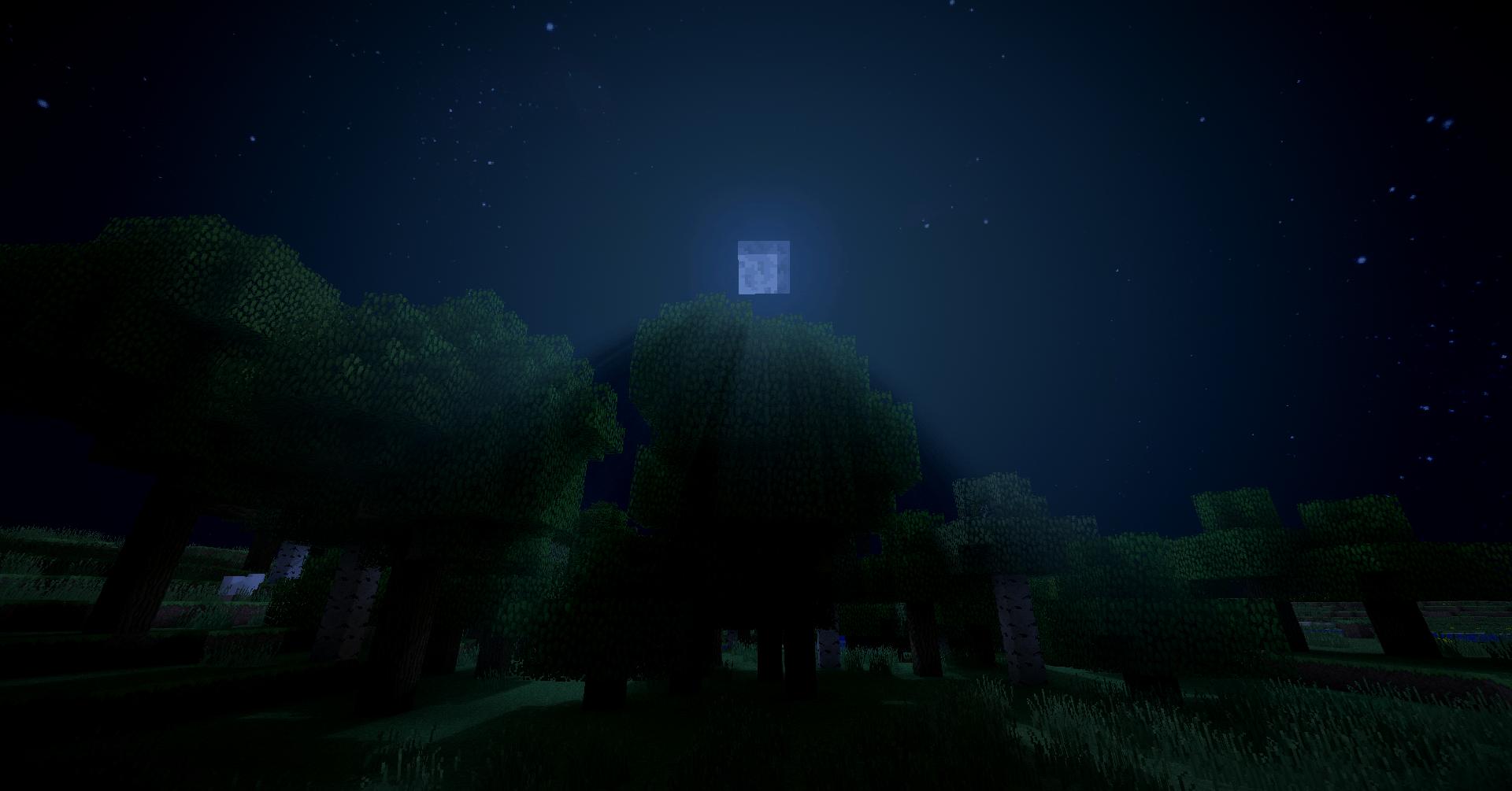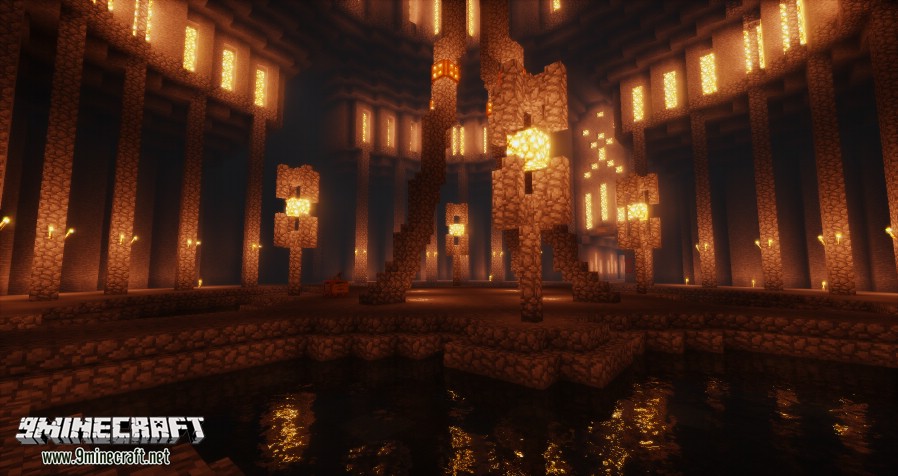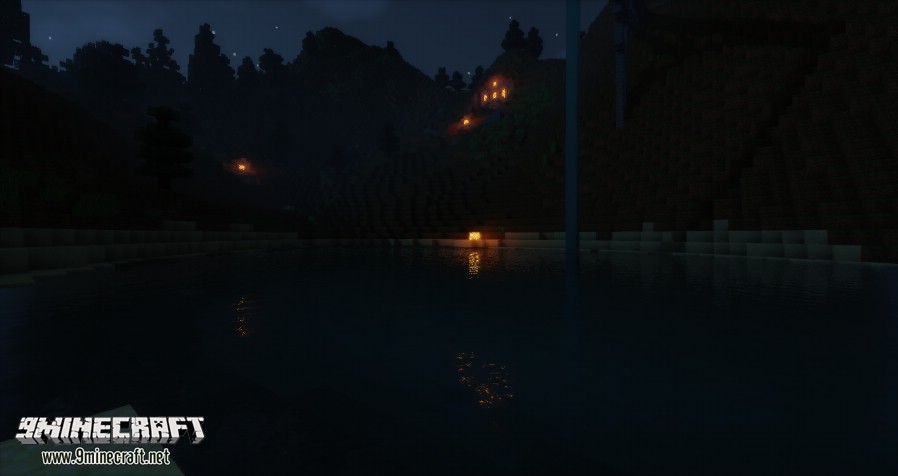 Enhanced Default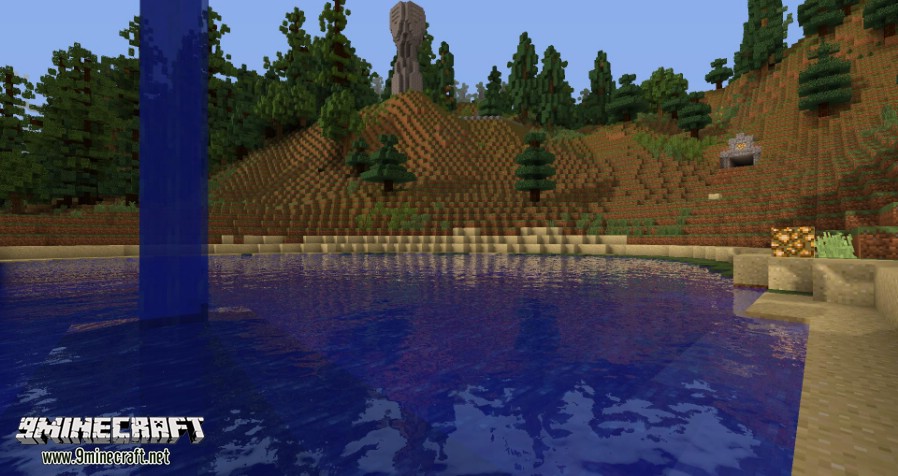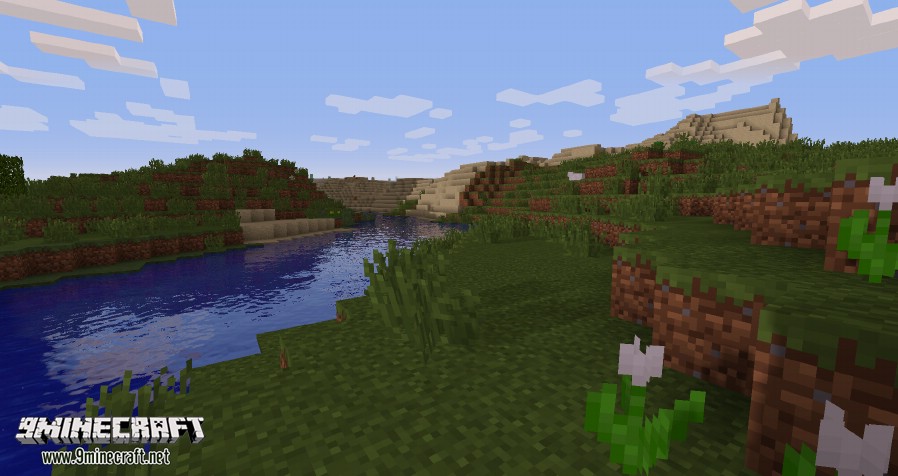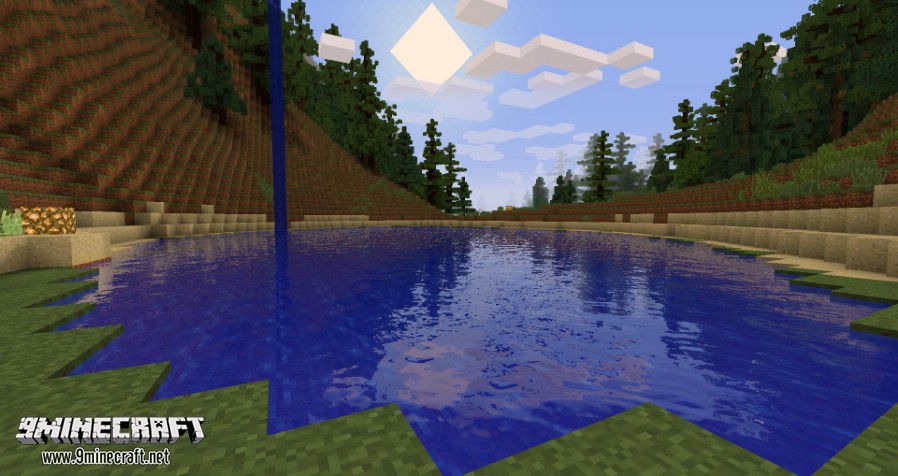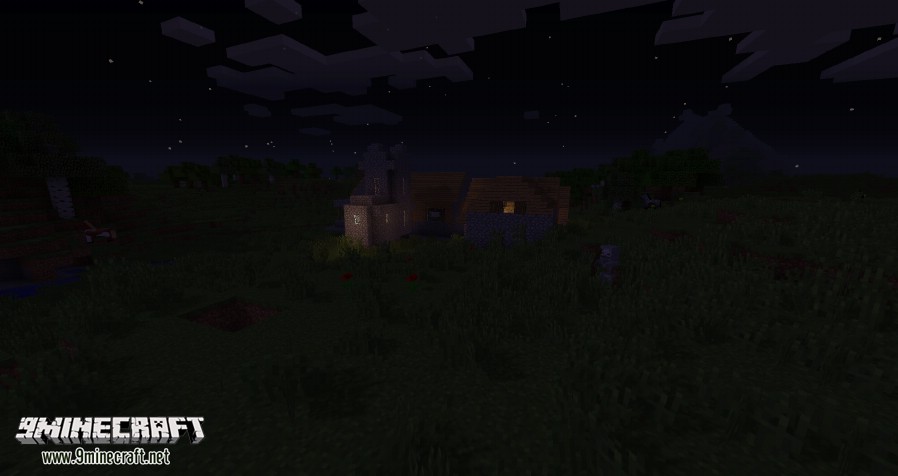 Basic shaders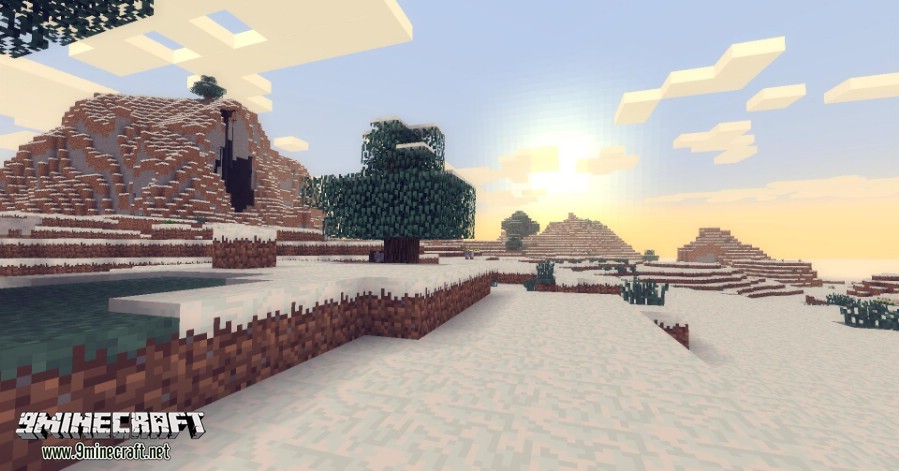 Video:
Important informations:
Reflections
Reflections are mostly stored in composite1.fsh. Currently there's only water reflections.
Other kind of reflections(specular mapping) will return together with Parallax mapping at some point.
Compatibility
Basic shaders should work on pretty much every system.
Vibrant shaders supports almost all GPUs sometimes you have to update your drivers if you run into issues.
Especially Intel HD gpus require the latest drivers provided by intel or else shaders might not work.

Enable or Disable an effect
*Note, newer optifine versions for 1.8.9+ with the inbuild shadersmod allow you to enable or disable effects ingame while playing.
Just go to: options -> video settings -> shaders -> pick a shader from the list -> shader options.
To enable an effect, remove the 2 slashes (//) infront of something like:
//#define Bloom -> #define Bloom
To disable something add 2 slashes (//) infront of something like that:
#define Bloom -> //#define Bloom
Where can I find more or other effects?
Most effects are stored in final.fsh, some in composite.fsh.
Reflections can be found in composite1.fsh.
Waving objects can be found in gbuffers_terrain.vsh.
How to install:
Download and install Minecraft Forge.
Create a new profile, and select "Use Version: Forge" in the edit profile menu. Run Minecraft, and close it after it has reached the main screen.
Download and install GLSL Shaders Mod.
Download and install Optifine HD.
Navigate to your .minecraft folder, and locate the folder named mods.
Place the GLSL mod jar file in this folder.
Run Minecraft once again. This time, do not close it.
Download a version of Sildur's Shaders.
Once again, look in your .minecraft folder, and find the newly generated folder; shaderpacks.
Place the Sildur's Shaders download file into the shaderpacks folder.
In Minecraft, you should see a "Shaderpacks" option in the option menu. Click on this option and choose Sildur's Shaders from the list of shaderpacks on the left.
Open a world or connect to a server and enjoy Sildur's Shaders.
Sildur's Shaders Mod 1.12.2 Download Links:
Older versions:
v1.161 for Minecraft 1.8 to Minecraft 1.11.2
Vibrant Shaders:
Sildur's Vibrant shaders Lite Recommended for Intel cards and weak systems
http://dl.niceminecraft.net/download.php?file=8d53ca36e3b8871004e51f63ce3dbbc4
Sildur's Vibrant shaders Medium Recommended for recording or older PCs
http://dl.niceminecraft.net/download.php?file=316a7353a2d5c15c5a07c54b11006d48
Sildur's Vibrant shaders High ~85-100fps on a [email protected]
http://dl.niceminecraft.net/download.php?file=e6b3f22d1525b3e306b762c07e266915
Sildur's Vibrant Shaders High-MotionBlur
http://dl.niceminecraft.net/download.php?file=01070431bbb9f194b2ddc5739bb81b06
Sildur's Vibrant shaders Extreme 65-85fps on a [email protected]
http://dl.niceminecraft.net/download.php?file=7fb31a50744b1d26b3c457d5760bd480
Enhanced Default:
Sildur's Enhanced Default For 1.8.x or newer, requires optifine 1.8.x H2 or newer
http://dl.niceminecraft.net/download.php?file=166ba850dd48de8e88b3291e2e0cbbd0
Sildur's Enhanced Default For 1.7.10 and below
http://dl.niceminecraft.net/download.php?file=e21f910ed105222708319508387654f0
Basic Shaders:
Sildur's Basic Shaders Regular
http://dl.niceminecraft.net/download.php?file=e60d098da0fd00695101d71303c1c859
Sildur's Basic Shaders Motion Blur
http://dl.niceminecraft.net/download.php?file=d72cdc3e6ab84a9c88fe71c45e66519f
Sildur's Basic Shaders DoF
http://dl.niceminecraft.net/download.php?file=90c14b84173265fb7310d38ada1e656f
Sildur's Basic shaders World curvature
http://dl.niceminecraft.net/download.php?file=fb8601fc871e47ff4c3198b7309829f7
Sildur's Basic Shaders ACID Incomatible with macs
http://dl.niceminecraft.net/download.php?file=59399c482946e476e5491e5b23914087
For Minecraft 1.13.2 (Requires OptiFine HD)

Enhanced Default:
Sildur's Enhanced Default v1.04
Vibrant Shaders: (Working for All Versions of Minecraft – Recommended)
v1.172
Sildur's Vibrant Shaders Lite Recommended for Intel cards and weak systems
Sildur's Vibrant Shaders Medium Recommended for recording or older PCs
Sildur's Vibrant Shaders High Lowest: 65fps Average: 85fps Highest: 110fps – [email protected] view dist: 12
Sildur's Vibrant Shaders High-MotionBlur
Sildur's Vibrant Shaders Extreme Lowest: 55fps Average: 70fps Highest: 85fps – [email protected] view dist: 12
Sildur's Vibrant Shaders Extreme-Volumetric lighting 65-85fps on a [email protected]
Credits: Sildur1