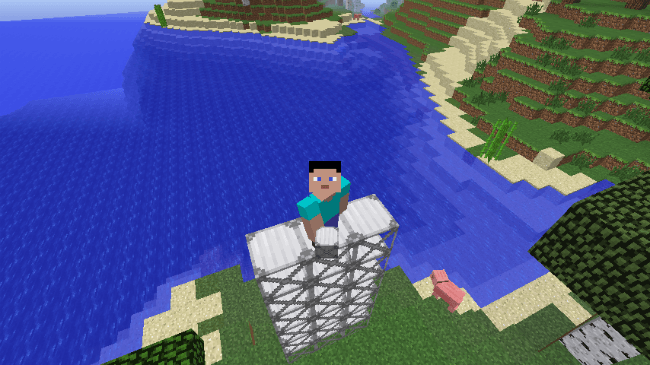 Scaffolding Mod is specifically designed to add two main types of block related to scaffolding. The types of scaffolding includes wooden scaffolding and iron scaffolding. There is no doubt that each of them has its own features which will be listed below:
 Wooden scaffolding can be placed almost everywhere, apart from in the air.
Iron scaffolding is more impressive as you might place it everywhere, especially in the air.
The scaffoldings can be used in place of a ladder and the block behind them, if available, is not necessary to be placed or used.
Screenshots:
Recipes
Wooden Scaffolding
Iron Scaffolding
Wooden 1×1
Download Scaffolding Mod 1.7.2
For 1.7.2
http://dl.niceminecraft.net/download.php?file=2bdf5221de222ff7c1c87cd47ca9cddf
Author: LogicTechCorp