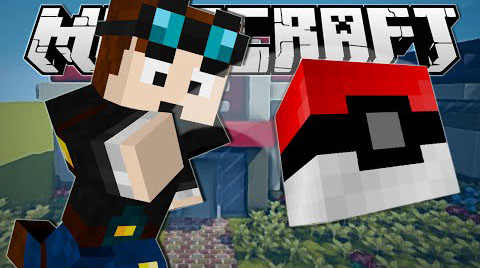 Working Pokeballs and Poketraps made in vanilla Minecraft with only one command block. You gotta catch them all! After you copied the command in a command block, you can craft pokéballs by dropping on the ground a redstone dust, a button and an iron ingot. To make a trap, drop on ground in the place you want the trap to be a pokéball, an iron block and a redstone block. The pokétraps will get stuck all mobs passing in a redius of 2 blocks from them and they can't run away from it unless you destroy the trap or kill them.
Command Block Showcase:
How to install:
The first, give yourself a command block, type :
/give @p minecraft:command_block
Once you have a command block, right click it to open it's GUI.
Now, you must copy the command from Pokeball and Poketraps Command Block download link below.
Next, go back to your minecraft world, and paste the command you just copied into the command block. There are a few different keys that may be used to do this, depending on your keyboard. The most common ones are 'CTRL + V', 'COMMAND + V', or 'STRG + V'
Finally, press Done to exit the GUI, and run the command block with a Redstone block.
Command:
For 1.8
http://dl.niceminecraft.net/download.php?file=d718b4726a15ffa379dd6e51be06e838
Credits: TheRedEngineer