Player Visibility
This plugin will prevent players from having lagg on your hub server.
Feature
By toggling other players, you are able to hide or show all other players. You can toggle with the item defined in the config, when you clicked the item it will change in an "off" state item. This means the item will change in another item.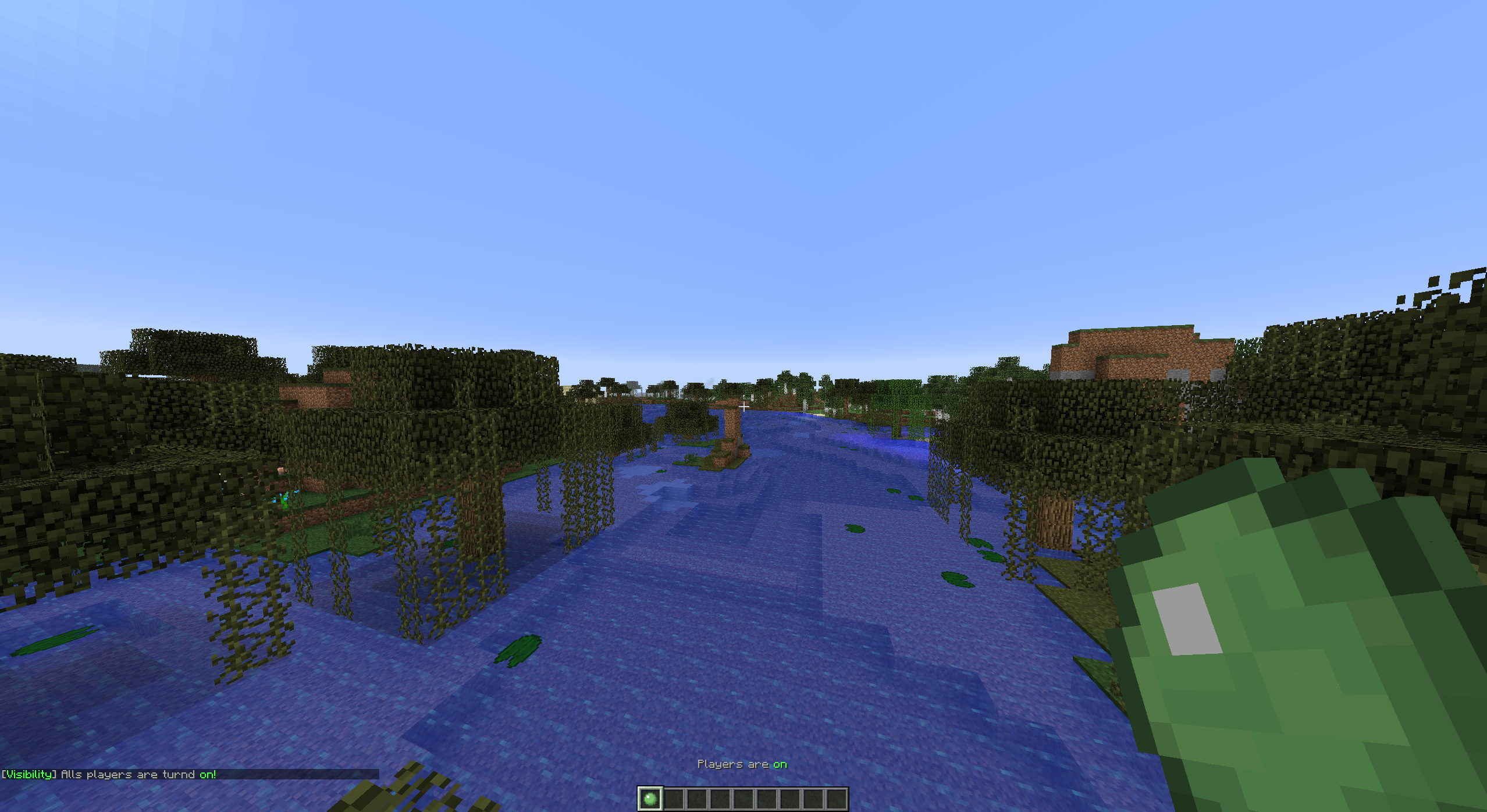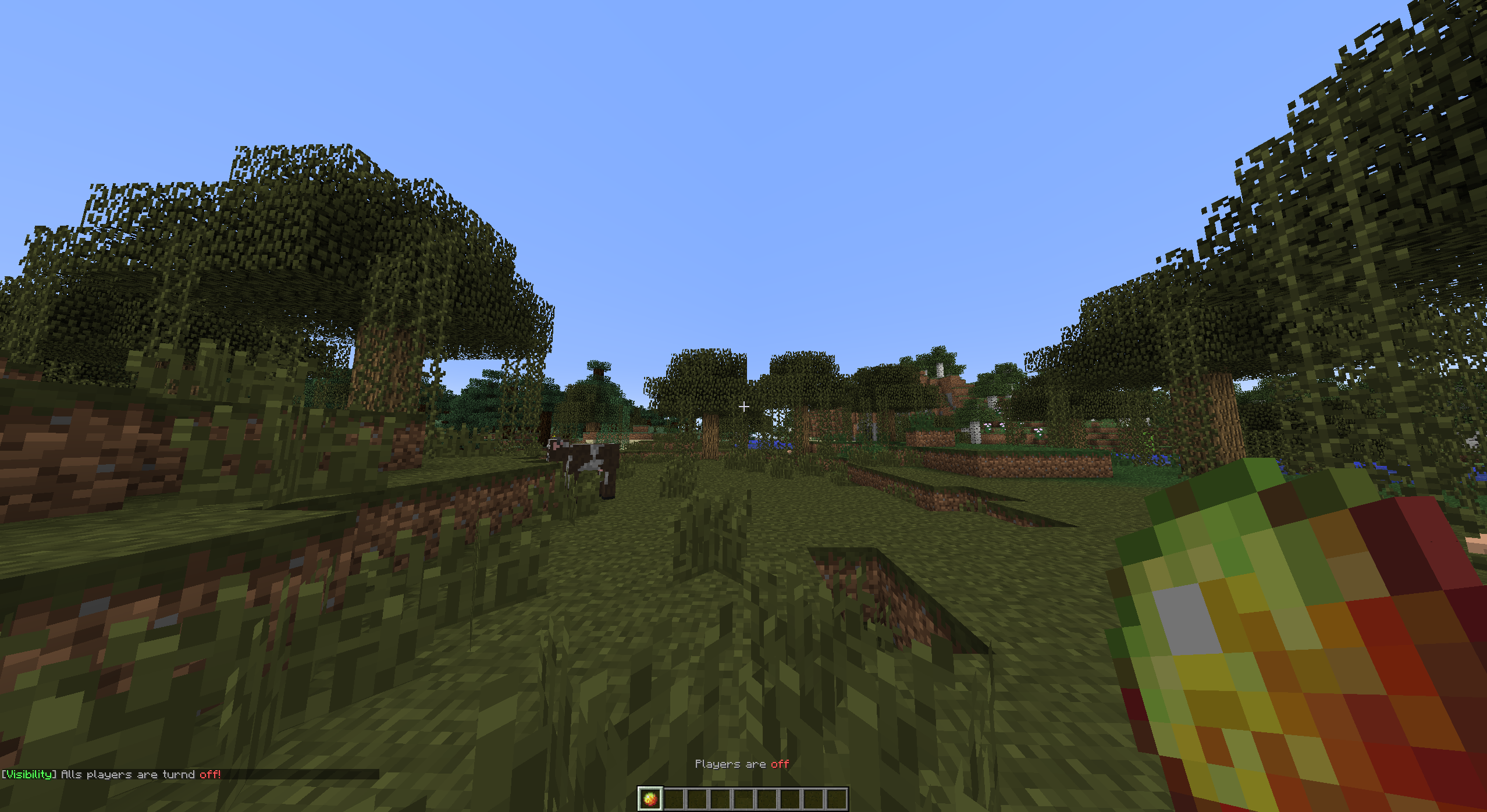 Installation
Download the lastest file of the Plugin.
Put the Visibility.jar file in your Plugins folder.
Restart / Reload the server
Edit the Configurations
And go!
Commands
/visibility ? This will display a help menu with other commands
Permissions
Visibility.* ? Access to all other permissions. Default: OP
Visibility.Command.Config ? Access to config state. Default: OP
Visibility.Command.ConfigReload ? Access to reload the config. Default: OP
Upcoming features
Red means we are not started with it.
Blue means we are working on it.
Green means it is done.
Orange means it is included in the next update.
Permissions for commands 100%
Permissions for toggling players 80%
Add delay between toggling players 45%
Customizable messages 0%
Known Issues
You can see it. Currently nothing. Post your issues in the comment section below.
Note
Currently you can't use Datatags in the Item ID. That means you can't do something like "351:15?.
If you are using this plugin in a server with more than 1 world, it will make that players are able to use the plugin in more world.
Player Visibility Plugin 1.7.2 Download Links
http://www.dl2.9minecraft.net/index.php?act=dl&id=1389061637

http://www.dl5.9minecraft.net/index.php?act=dl&id=1389087130

Credits: tomudding