Particle Man Mod 1.12 enables players to harness the powers of element in Minecraft through adding a large number of great functionality to Minecraft such as a particle glove, shooting a spray of particles or make a shockwave. For instance, with a particle glove, you might manipulate them to do a lot of wonderful things; or you are able to shoot particle sprays at your enemies while fighting.
Overall, those functions added are quite useful, which surely supports you much.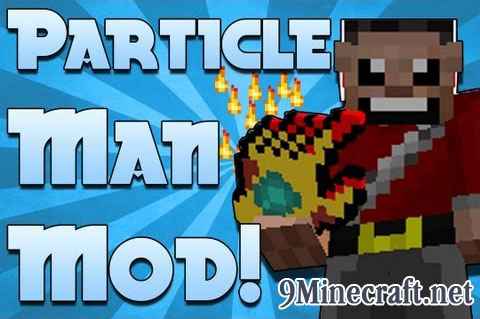 Particle Man Mod 1.12 adds:

Pull, store and control particles with the particle glove
Use as melee elemental effect for precise damage
Shoot a spray of particles at your enemies, comes back if you miss
Create a shield out of them to protect you while fighting or mining or even afk
Make a shockwave from the shield by crouching
Carefull not to starve to death, controlling the elements is exausting!
Has 2 controls defaulting to ?k' and ?l', cycles active element and shield deploy (retract if crouching)
Fire: It burns and hurts entities with some knockback
Redstone: High damage and high knockback
Water: Used to launch yourself in the opposite direction or cause minor damage to mobs, also puts out fires
Recipes: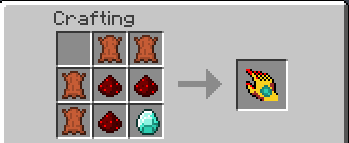 How to install:
Download and install Minecraft Forge.
Download the mod.
Extract zip file.
Go to %appdata%.
Go to .minecraft/mods folder.
Copy the contents of the folder inside into it.
If one does not exist you can create one.
Enjoy the mod.
For 1.5.2
For 1.6.2
http://www.dl.9minecraft.net/index.php?act=dl&id=1378415609

http://www.dl2.9minecraft.net/index.php?act=dl&id=1378415128
For 1.6.4
http://www.dl.9minecraft.net/index.php?act=dl&id=1379837464

http://www.dl5.9minecraft.net/index.php?act=dl&id=1379838190
For 1.7.2
http://www.dl2.9minecraft.net/index.php?act=dl&id=1406261493

http://www.dl3.9minecraft.net/index.php?act=dl&id=1406287713
For 1.7.10
http://www.dl4.9minecraft.net/index.php?act=dl&id=1406260391

http://www.dl3.9minecraft.net/index.php?act=dl&id=1406287735
For Minecraft 1.10.2
Credits: Corosus