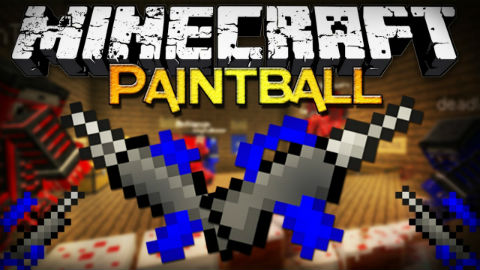 Paintball Mod 1.11.2/1.10.2 can be used to install a number of new items such as: remote, armor full set, scanners, claymores, pellets, armor racks, insta-bases, flags, pistols, shotguns, weapon racks, c4, pellets, pods, launchers, grenades and paintbrushes of all colors. Also remember to host a server or LAN, because this mod is fun to play with a group!
Showcase:
Screenshots:
Items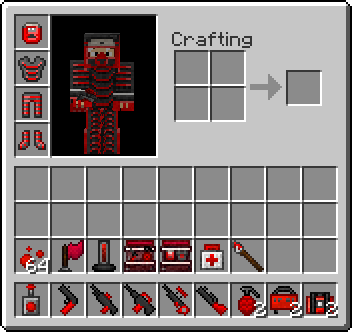 Armor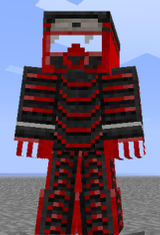 Pellets in a Wall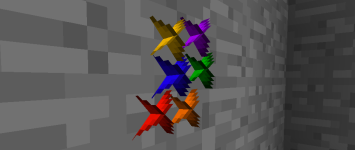 Recipes:
The recipes are the same for every team. Just replace the red items with whatever color you want.
Armor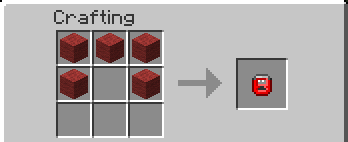 Weaponry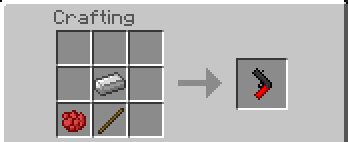 Pellets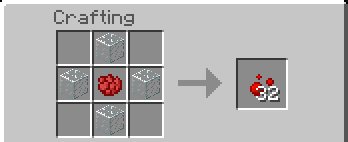 Other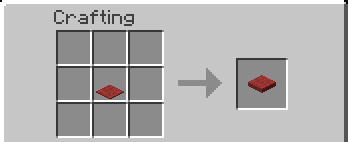 How to install:

Make sure to back up your minecraft.jar and start with a clean one!
Download and install Minecraft Forge.
Download Paintball Mod.
Extract the ?Paintball.zip? it contains into the ?mods? folder of your Minecraft directory.
Play Minecraft and Enjoy.
Paintball Mod 1.11.2/1.10.2 Download Links:
Older versions:
For 1.5.2
http://dl.niceminecraft.net/download.php?file=6e0aec208746a7e2ed799107f1be359d
For 1.6.2
http://dl.niceminecraft.net/download.php?file=e7f57ad15acdaad7bb386c41ae682238
For 1.6.4
http://dl.niceminecraft.net/download.php?file=26e31185d9b453751e964785e4dfe7cf
For 1.7.2
http://dl.niceminecraft.net/download.php?file=1f2c0afce7451cf1200b1abd705dd5d3
For 1.7.10
http://dl.niceminecraft.net/download.php?file=911a25c47b125b0d28b86e35453eef18
For 1.8
http://dl.niceminecraft.net/download.php?file=b4b9695faee02cf2914db262b6e44517
For Minecraft 1.10.2
(Coming soon)
For Minecraft 1.11.2
(Coming soon)
Credits: lKinx