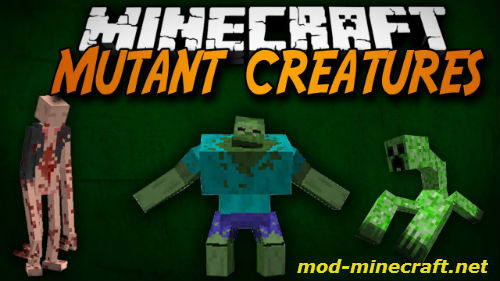 As the name suggested, The Mutant Creatures Mod's objective is to add the whole new mutated mobs that spawns from the Minecraft's original mobs. The manner of mutated mobs is actually interesting, it appears with both physical and special ability which make it become stronger and powerful attacks.
One prominent mutated creature you are surely interested in much is mutant enderman. We call this creature "prominent mutated creature" because it comes with a wide range of characteristic for players to take its advantage. Mutant enderman has such 100 hearts and massive arms that it becomes seven life- threatening attacks. Moreover, enderman has ability to teleport and initiate a clone attack as well.
One other neat feature is that you can hatch mutant creepers to become your minions which will support you in the attacks. However, it's important to bear in mind that once you are too close, they will harm you or explode. So you should be careful when using their power. To spawn mutated creatures, it involves some ingredients such as Gunpowder, Spice, and everything nice. And there are also new potion and Chemical X for this process. So once you've installed this mod, you will pretty never want to stop using it.
Screenshots:
Mutant Enderman
Mutant Zombie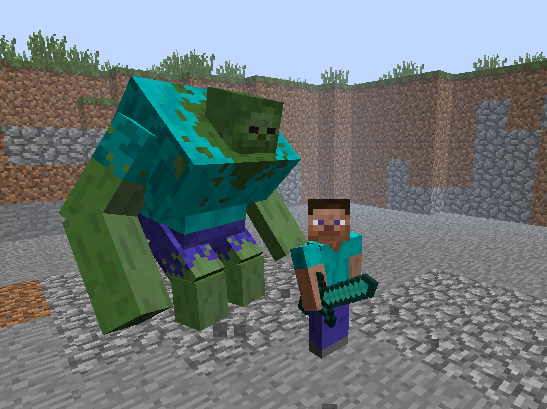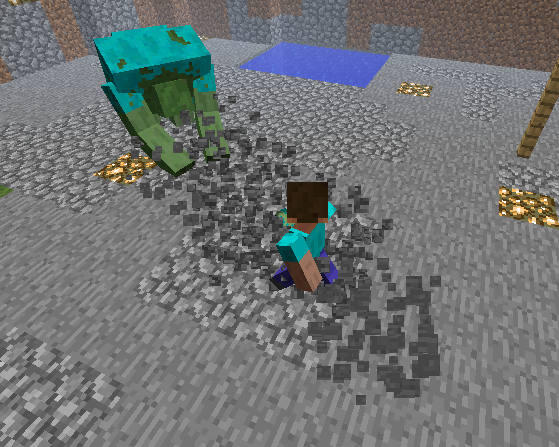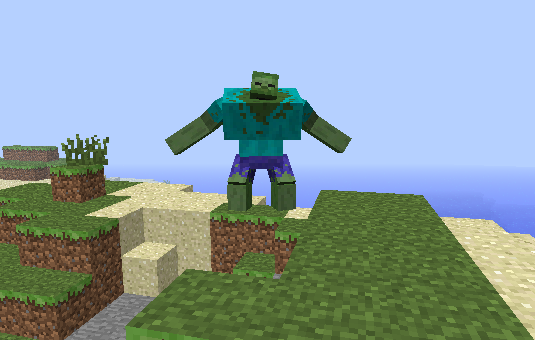 Mutant Creeper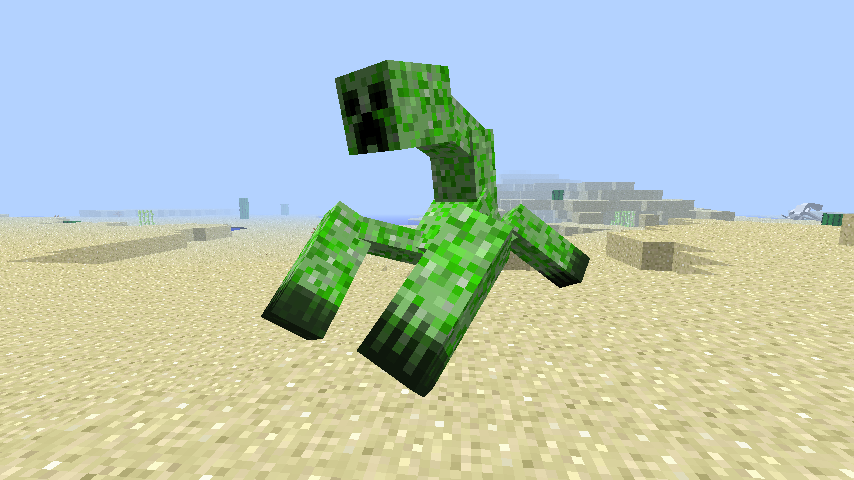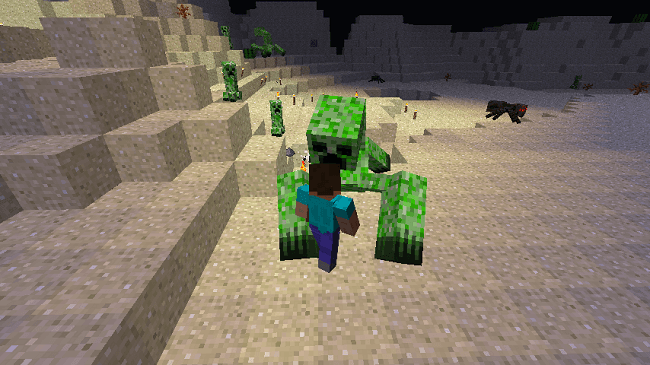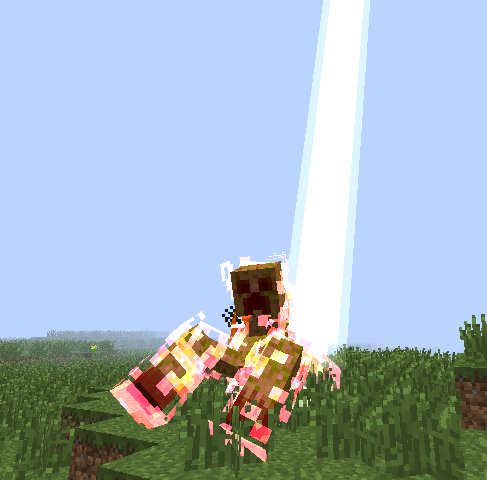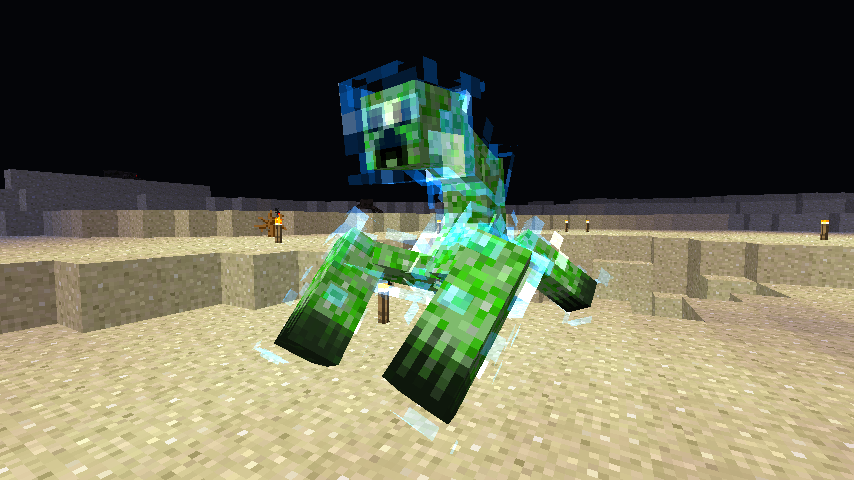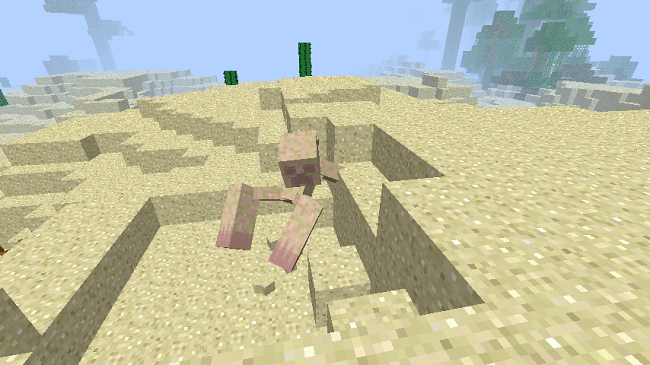 Creeper Stats
Can?t tell how much health your minion has? Forgot whether your minion can only explode one time? Check its information with the creeper stats item:
Right-click a tamed creeper minion with this to see its info. You can even change its name!
Changing Name ? click the top button and type in your new name; then click the button again to finalize it.
Blast Radius ? default creeper minion blast radius is 1.0; a normal creeper?s blast radius is 2.0
Chemical X ? Make Your Mutant
Itching for battle? Dying for a strong companion? Your dreams have arrived in a small bottle of Chemical X!
Throwing Chemical X onto the ground creates a skull spirit that picks one random mob nearby and infects it.
Then, (if a mutant is available), there?s a 50% chance that the mob will turn into a mutant! If not, it?ll kill the mob. Use wisely!
To prevent problems, you can throw Chemical X directly at an entity to infect it.
Mod Showcase:
How to install:

Download and install Minecraft Forge
Download and intall AnimationAPI
Go to %appdata%.
Go to .minecraft/mods folder.
If the ?mods? folder does not exist you can create one.
Drag and drop the downloaded jar (zip) file into it.
Enjoy the mod.
Mutant Creatures Mod 1.11.2/1.10.2 Download Links:
Older versions:
For 1.5.2
http://dl.niceminecraft.net/download.php?file=902bd609d07fa8881b940991645d90fe
For 1.6.2
http://dl.niceminecraft.net/download.php?file=ecce84d87541d395a21647ac2b9d6ad6
For 1.6.4
http://dl.niceminecraft.net/download.php?file=c16cb6dfe1bf0ef712fc3ad79aaa7d9b
For 1.7.2
http://dl.niceminecraft.net/download.php?file=2b0d1616b63b2c02fdcf1b191aa4d8fb
For 1.7.10
http://dl.niceminecraft.net/download.php?file=9b90d5a02c5a8588173d2747ebf7f25d
For Minecraft 1.10.2
(Coming soon)
For Minecraft 1.11.2
(Coming soon
Credits: thehippomaster21