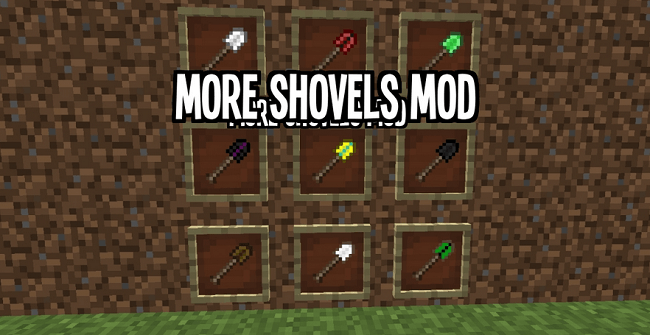 More Shovels Mod surprises players through a large number of shovels and one new items including:
Obsidian Shovel
Netherack Shovel
Dirt Shovel
Slime Shovel
Cactus Shovel
Sugar Shovel
Glowing Diamond Shovel
Wool Shovel
Coal Shovel
Gunpowder Shovel
Well, if you are looking for an incredible strong shovel to dig any material under the earth, this mod is perfect one. Moreover, it also features a new item to make an overpowered shovel, the glowing diamond. All things said, let's install the mod to have more particular ability.
Download More Shovels Mod 1.7.2
For 1.7.2
http://dl.niceminecraft.net/download.php?file=5646f2b079004ea4f0a55496a8f64225
Author: austin1298