Even when its name suggest ediability, the Mmm Mmm Mmm Mmm Mod does not add food to Minecraft. It, surprisingly, adds a test dummy. So why bother with the name we don't know. Upon placed, this dummy will stare at you, and that's all it will do, in addition to wiggle while you beat it. Maybe you can imagine other uses for this mod.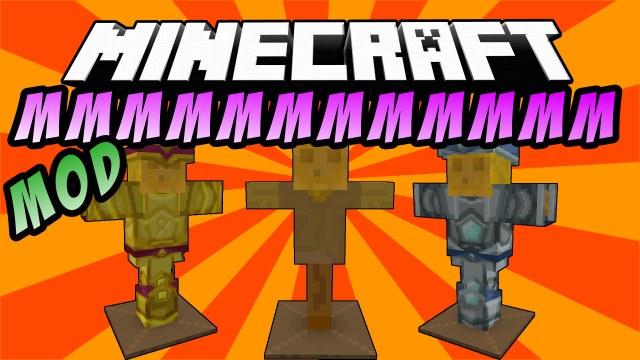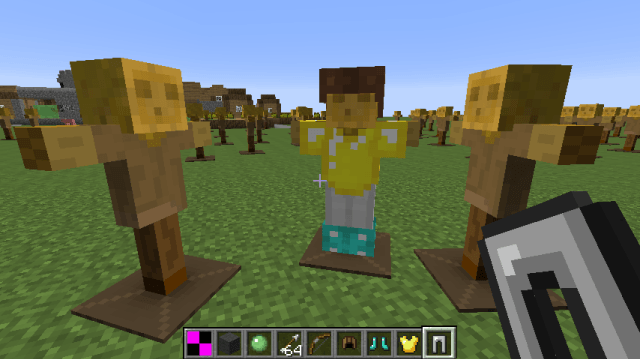 You can also dress us the dummy using various pieces of armor, to make it look like another player standing there, suspended by a pole attached to their back. Right click any block to place the dummy on it. Then, you can right click at points around the block to manipulate the dummy in some way. Clicking the top will spin the dummy around to face you. Clicking the sides will rotate the dummy 90 degrees in either direction depending on which you click. Right clicking while sneaking will take armor back from the dummy, and left clicking while sneaking will return it to your inventory.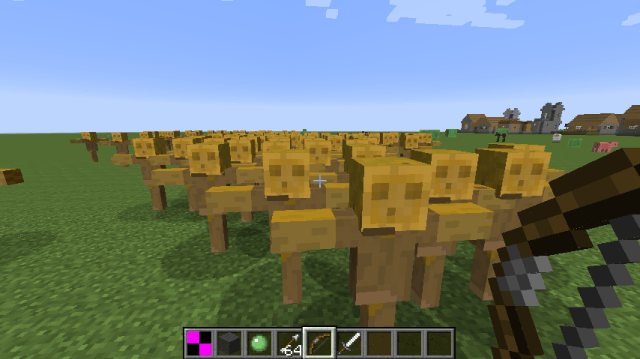 Mod Showcase:
The Mmm Mmm Mmm Mmm mod doesn't really do anything to affect Minecraft gameplay. It's not like the dummies ever attack you back, and you could block off passages just as easily with simple cobblestone blocks, so there's no need to go placing dummies everywhere. If you have a thing for mannequins or making your world look like it has more people in it than it actually does, this is probably the perfect mod for you. For everyone else, this mod is probably going to be a waste of time. Plenty of other mods exist which do more to alter Minecraft if that's what you're after.
How to install Mmm Mmm Mmm Mmm Mod?
Download the mod!
When you haven't installed Minecraft Forge yet, download and install it.
Move the downloaded .jar into the mods folder.
Have fun!
Download Links for Mmm Mmm Mmm Mmm Mod
for Minecraft 1.8
for Minecraft 1.7.10
Credit: bonusboni – Original Thread on Curse