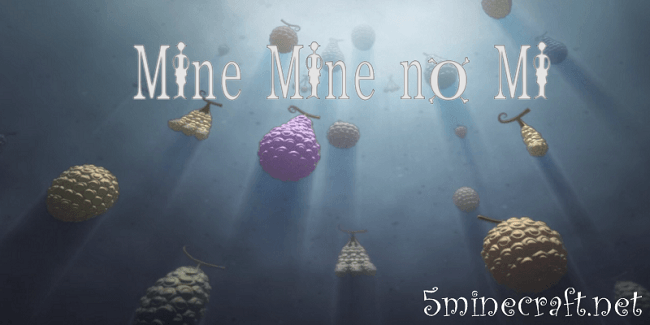 Mine Mine no Mi Mod is a Minecraft mod that has been inspired from a famous anime One Piece. If you are a big fan of this anime, you are surely interested in this mod.
The mod adds around 22 Devil Fruits from both Anime and Manga. Please note that every fruit has at least 1 attack the maximum will be 4. Alongside that, there are also some mobs and structures like Marines, Pirates, Ships and soon Temples. Of course, it's indispensable of some basic weapons (like pistols and swords) which support players in their adventure on the sea.
The mod is 99% SMP compatible and that's one of top priorities for every update.
Changelogs:
v0.1.2
GUI text bug fixed
El thor should work now..
Zoan should also work on both SSP and SMP
Added 3 new commands
/3d , /sounds , /explosion
So now you can turn ON/OFF 3d / sounds and explosion without the config
Added 3 new ?mega? forms
Venom Demon , Volt Amaru and Shadow's Asgard
(currently no real use)
Sora no Michi
no more fall dmg
Overheat *added*
Lucci can't hit logias anymore
Download Mine Mine no Mi Mod 1.6.4
For 1.6.4
http://dl.mod-minecraft.net/download.php?file=f2d3c8a807c6b308cab12ec8d7ea27ba
Author: WyndFTWWW