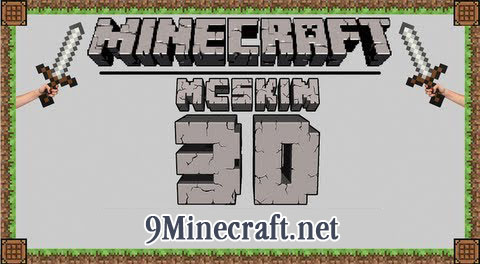 Real-time skin editor for Minecraft!
Description:
MCSkin3D is a new take on how you create skins ? with a mix of 3D and 2D painting, although focused on 3D, it's never been easier to create the perfect skin, complete with many advanced utilities!
Unlike other real-time editors, this editor actually lets you paint on the model, as well as the 2d texture map, also providing a neat management facility for all of your installed skins, and a convenient upload button.
MCSkin3D is both a skin management and skin editing tool. It holds all of your skins in a convenient place, lets you manage them from within the program, and even lets you upload your skin directly to Minecraft.net without ever needing to open a browser.
MCSkin3D was inspired by several sources, notably Q2MDL, an old Quake 2 skinning tool, SkinEdit, an excellent 2d skinning program for Minecraft, as well as modern editing tools such as The GIMP.
Screenshots: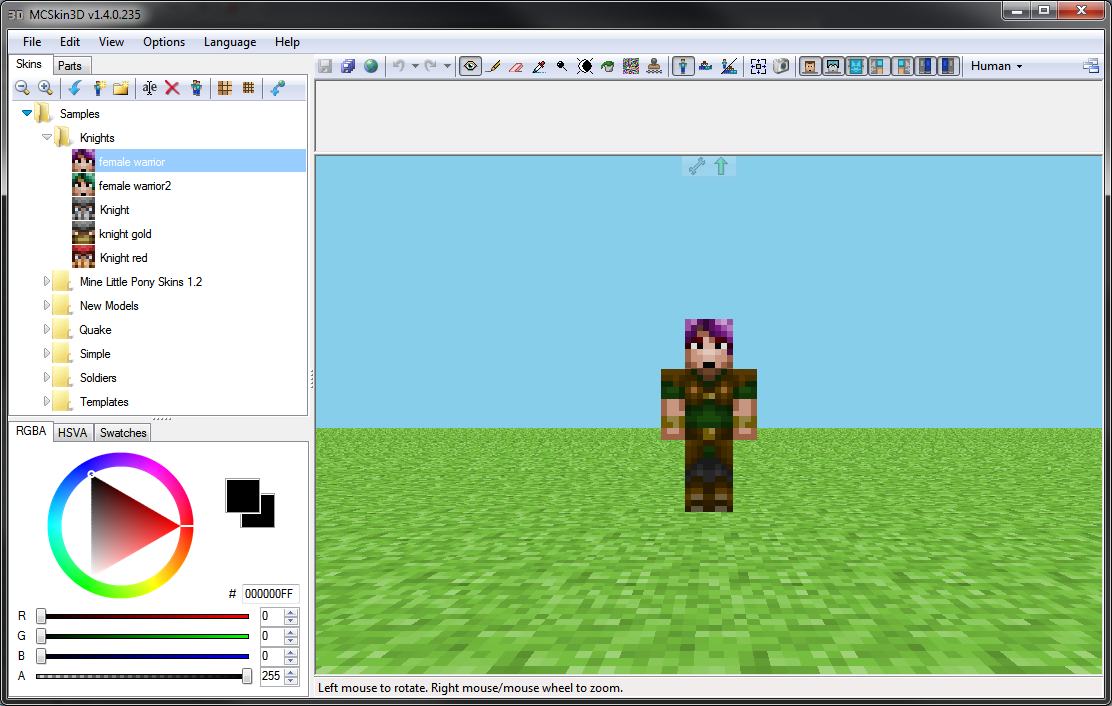 3D Mode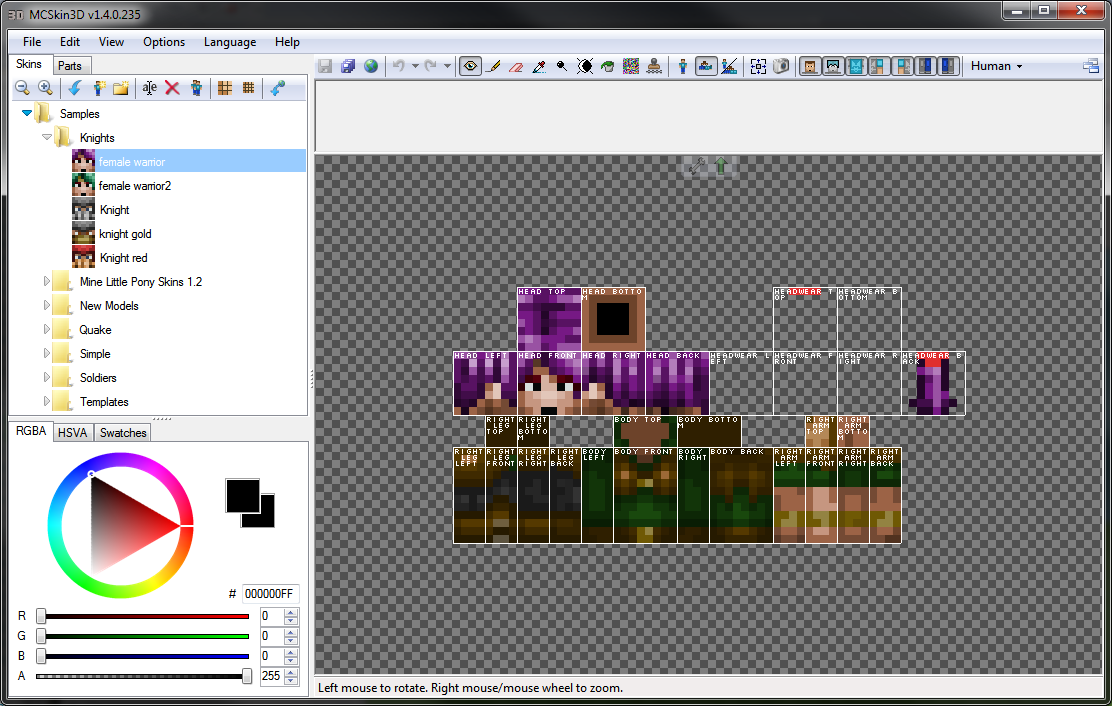 Good ol' 2D Mode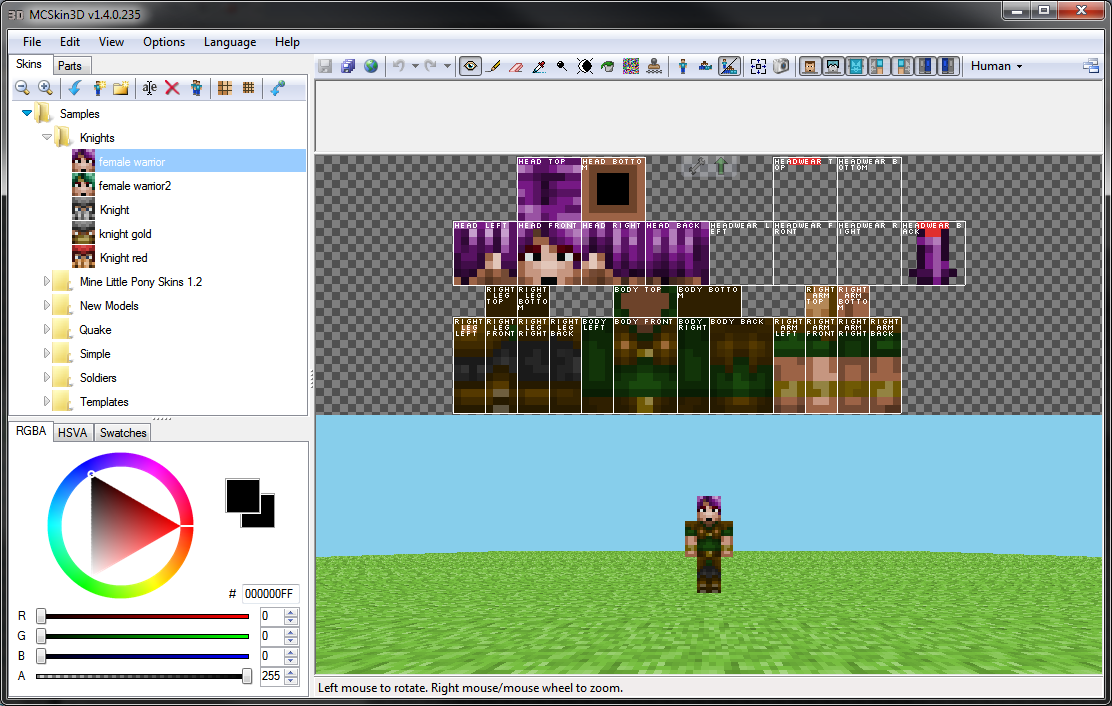 Hybrid Mode
MCSkin3D requires that you have the .NET Framework version 3.5 installed. A Linux and Mac port is in the works!
Dependencies: .NET Framework v3.5: http://www.microsoft?ails.aspx?id=22 (MSDN is kinda broken right now, refresh a couple times)
Installation:
Download MCSkin3D
Download and install .NET Framework v3.5
Extract with Winrar or 7zip
Run MCSkin3D.exe
Enjoy
Changelogs:
v1.4.2.255
Supports 1.8 skin format, as well as some other minor issues.
v1.4.2.252
Renamed to ?LE? for Light Edition
Removed a lot of useless, bloat features.
A few were watered down to be more simplistic and fit for compatibility, such as updating.
Fixed a few swatch editing quirks.
Added an orientation indicator (non-customizable right now).
Fixed many crashes
Techne support is still a bit iffy but better
MCSkin3D Download Links:
For Minecraft 1.5.2
http://dl.niceminecraft.net/download.php?file=4296ccf4a89c6e259a55a5f4b883c39f
For Minecraft 1.6.4+
http://dl.niceminecraft.net/download.php?file=76a75653e2e92ba5a7528937c50ca20d
Credits: Paril