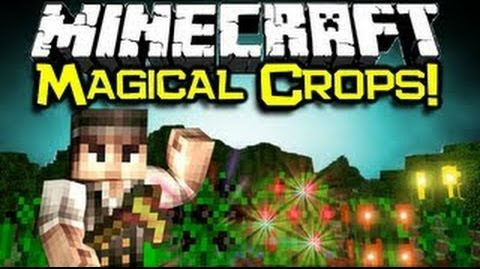 Magical Crops 1.12.2 is mod that changes the way you gather and get resources, if you are bored of mining this is a perfect way of keeping your resources high, you can grow most Vanilla items and ores such as Iron ore, Lapis Lazuli and Bones. Also grow many types of mod ores/items, such as Copper, Tin, Lead and Certus Quartz.
What can you grow with Magical Crops?
Vanilla ? Coal, Redstone, Glowstone, Iron, Gold, Lapis Lazuli, Diamond, Emerald, Wither Skulls, All dyes, Monster head, Bones, String, Leather, Blaze rods, Slime balls, Obsidian, Ender Pearls, End Stone, Experience, Nether warts, Nether Brick, Netherrack, Quartz, Dirt, Cobblestone, Sand, Feathers and possibly a few more that I may of missed.
Mod Compatibility ? Copper, Tin, Silver, Lead, Certus Quartz, Sapphire, Ruby, Peridot, Aluminium, Force, Cobalt, Ardite, Nickel(Ferrous), Platinum, Thaumcraft Shards, Uranium, Rubber, Vinteum, Blue Topaz, Chimerite, Moonstone, Sunstone, Iridium, Yellorite, Osmium, Manganese, Sulfur, Dark Iron.
Food ? Tomato, Corn, Strawberry, Blueberry, Raspberry, Blackberry, Cucumber, Grape, Chili, Potato and Carrot.
Screenshots: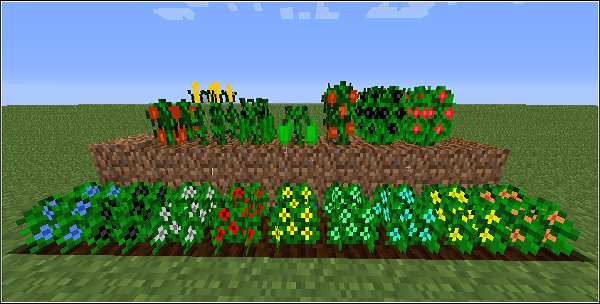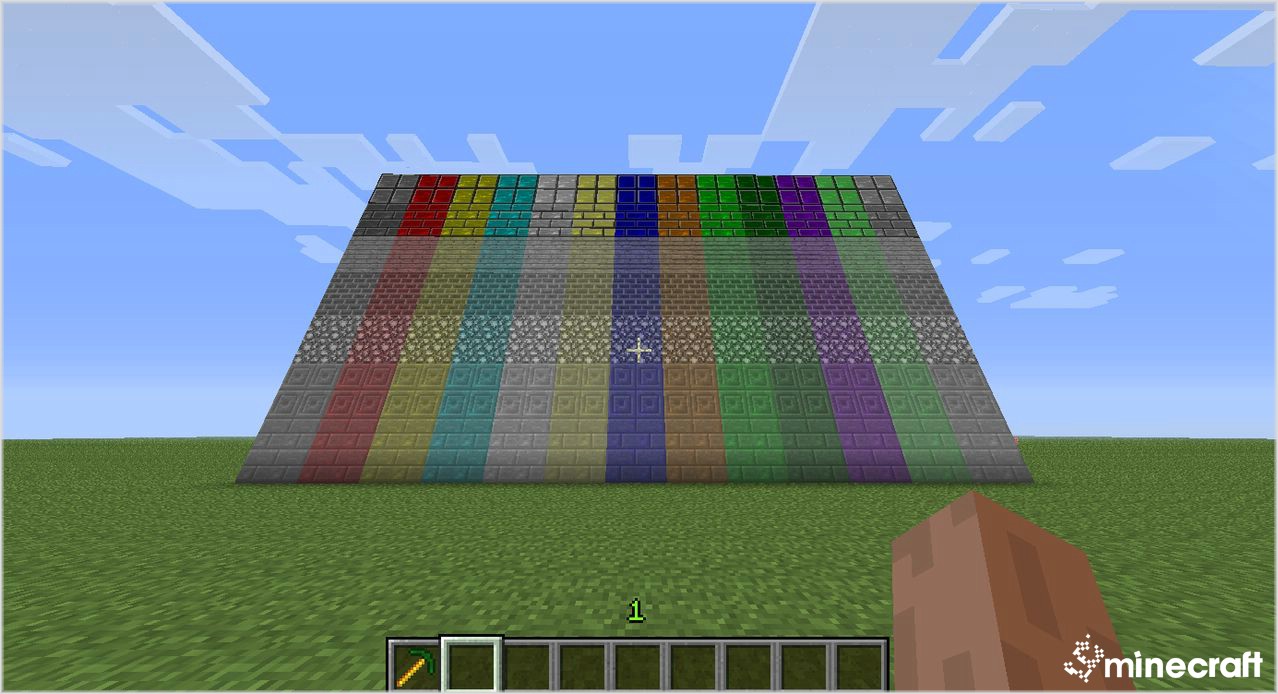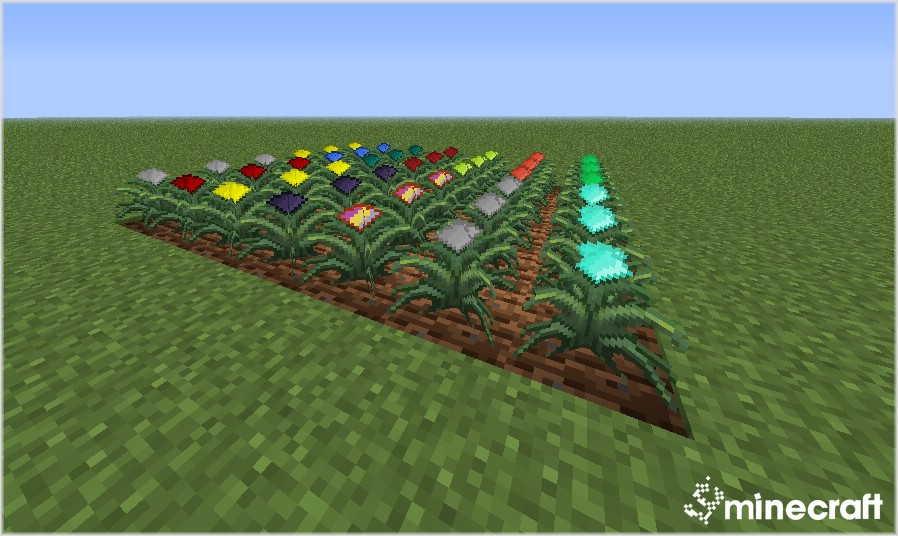 Mod Review:
Recipes:
Start guide (getting started and basic guide on how mod works):
First you find the essence ore which can be found layer 16 and below, these can be mined by any pickaxe.
That will give you Magic Essence which can be crafted to 1 of 7 new crops.
Once planted and fully grown you may harvest these crops giving you an food item plus 1-3 seeds and a rare chance of another Magic essence.
Once you have collected enough magical essence they can be crafted into larger essence which can then be crafted into Magic seeds e.g. Coal or Diamond.
These can then be gown and once fully grown will give a chance of dropping an essence of that crow and 1-3 more seeds.
Once you have enough essence to make an item you can craft it.
Hopefully near end game you will have a field of every time of crop making you lots of diamonds or any other item.
Extra information:
All food items heal for 2 hunger points.
There is a config file so you can change any ID?s that are conflicting.
The 18 blocks are meta data block and only take up 2 ID?s.
The magical crops do give out particles so if you have a lot can it?s causing lag turn them off.
Glowstone crops emit a light source.
How to install:
Download and install Minecraft Forge.
Download the Magical Crops Mod from link below.
Go to .minecraft/mods folder. If the "mods" folder does not exist you can create one.

Windows – Open the Start menu and select Run, or press the Windows key + R. Type (without quotes) "%appdata%\.minecraft\mods" and press Enter.
OS X – Open the Go menu in Finder and select "Go to Folder". Type (without quotes) "~/Library/Application Support/minecraft/mods" and press Return.

Copy the downloaded jar (zip) file into the "mods" folder that opens.
Enjoy the mod.
Magical Crops Mod 1.12.2 Download Links:
Older versions:
For 1.5.2
http://www.dl5.9minecraft.net/index.php?act=dl&id=1367833062

http://www.dl4.9minecraft.net/index.php?act=dl&id=1367807517
For 1.6.2
http://www.dl2.9minecraft.net/index.php?act=dl&id=1375874234

http://www.dl4.9minecraft.net/index.php?act=dl&id=1375849510
For 1.6.4
http://www.dl4.9minecraft.net/index.php?act=dl&id=1408341980

http://www.files.9minecraft.net/index.php?act=dl&id=1408341973
For 1.7.10
http://www.dl4.9minecraft.net/index.php?act=dl&id=1408342057

http://www.files.9minecraft.net/index.php?act=dl&id=1408342113
Credits: Mark719