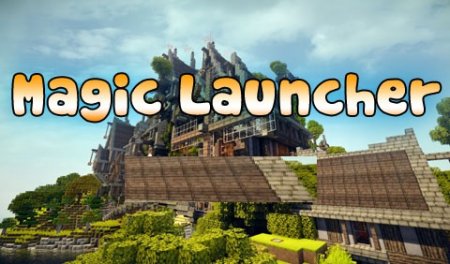 Magic Launcher is a great tool that allows players to install mods and customize them depending on your needs.
In fact, this mod not only keeps your original files of the game, but also helps the making mod process more convenient with you. For everyone who are having trouble with using mods or newer in Minecraft, this mod introduces them many useful way to understand mods. In addition, you can add Java custom parameters if you want.
Overall, this mod completely drive you to new and exciting ways to enhance your experience.
Magic Launcher Features:
Minecraft

Selectable minecraft.jar
Automatic version detection
Configurable window size, also maximized
Selectable minecraft folder
Selectable java executable
Java memory limit
Java custom parameters
Show error log
Remember user
Configuration profiles

Mods

Load mods dynamically without changing minecraft.jar
META-INF does not have to be deleted
Automatic mod compatibility checking
External mods detection and compatibility checking
Shortcut to external mods folder
Configurable external mods
Automatic mod requirements checking (ModLoader, ModLoaderMP, Forge, GuiAPI)

Design
Magic Launcher Screenshots:
Magic Launcher 1.11.2 Download Links:
For All Minecraft Versions (v1.3.4)
For Windows/Mac/Linux (Jar): Download from Server 1 – Download from Server 2

For Mac (Zip): Download from Server 1 – Download from Server 2

For Windows (Exe): Download from Server 1 – Download from Server 2
Credits: sp614x