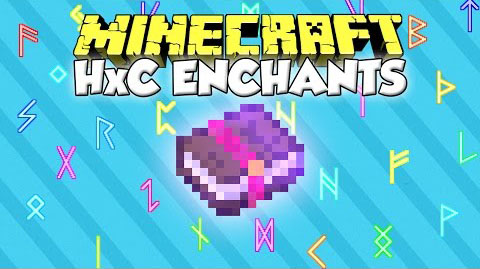 HxC Enchants Mod adds plenty of enchants to the game with a skyrim style charge.
Features:
Adds 50+ enchants all of which can be disabled.
Most Enchants use my Charges system, only 2 don?t.
Charges system can be disabled, although I wish you wouldn?t..
Balance is added through the charges system.
Charms will be added in v3.
Plans are in the works for displaying charges on HUD.
Every aspect? of the enchants can be configed.
Enchants:
AdrenalineBoost : Whilst in battle it buffs you with strength speed and jump boost.
AuraDark : Nausea and Blindness added to entities within range
AuraDeadly : Harms entities in range
AuraFiery : burns entities in range
AuraThick : slows entities in range
AuraToxic : poisons entities in range
Regen : Regenerates user
Explosive : explosive arrows (on entity collision)
Zeus : arrow spawns lightning on hit entity
Homing : arrows seek entities
Bound : Binds armour and items to player on death
BattleHealing : heals you whilst in battle
DivineIntervention : heals you and transports you to your spawn (bed or spawn) before death
Examine : increases xp drop by mobs
Auto-Smelt : smelts ores that you mine with bonus based on level
Fly : allows you to fly
JumpBoost : increases jump height
LeadFooted : prevents knockback
LifeSteal : heals you by damaging other
Piercing : penetrates armour
Repair : repairs item enchanted with this
Shroud : makes armour not render
SoulTear : tears enemies soul (NYI)
Swiftness : increases movement speed
Stealth : makes you invisible to mobs
Vampirism : fills hunger based on damage dealt
Venom : poisons hit entities
Vitality : increases max health
WitherProtection : cancels damage from withering
Screenshots: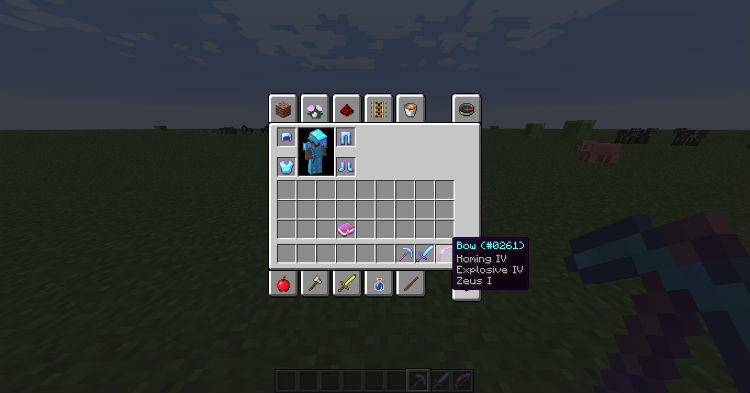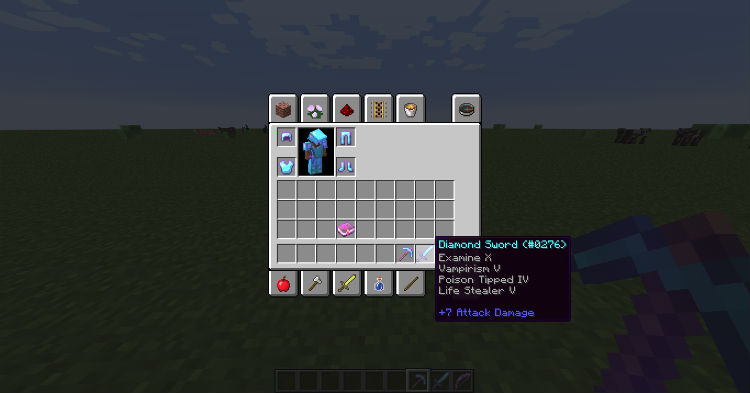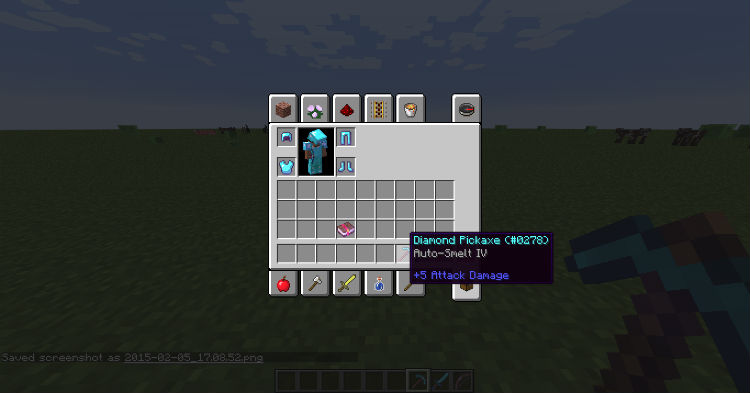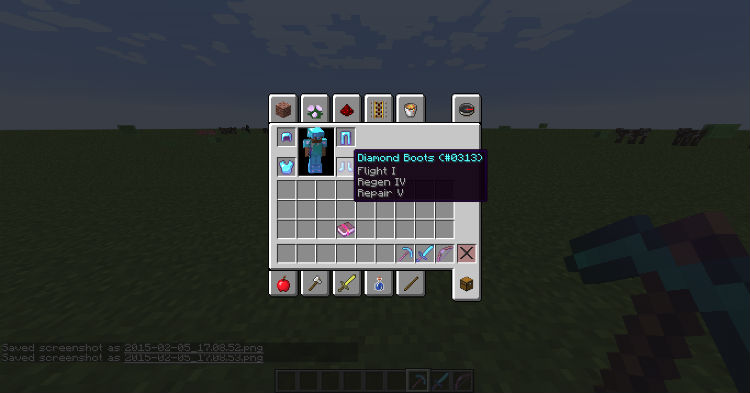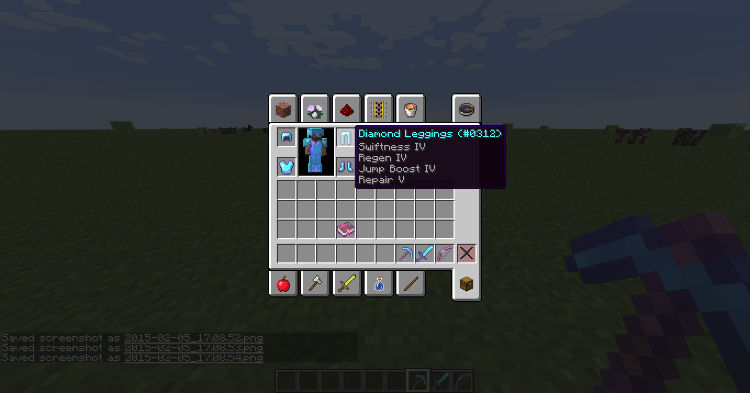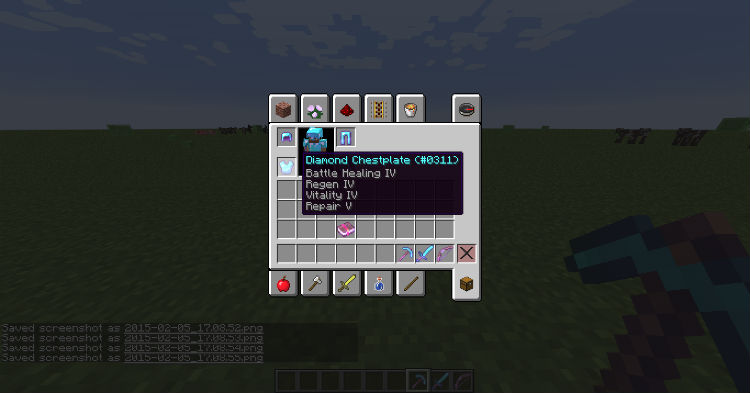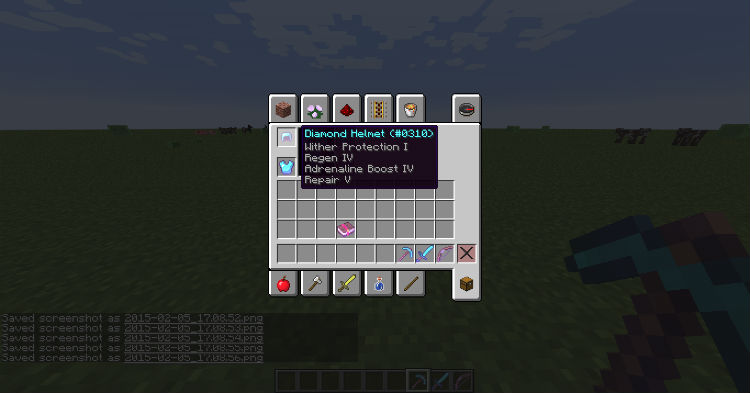 How to install:
Download and install Minecraft Forge.
Download and install HxC-Core.
Download the mod.
Go to %appdata%.
Go to .minecraft/mods folder.
If the ?mods? folder does not exist you can create one.
Drag and drop the downloaded jar (zip) file into that.
Enjoy the mod.
Download Links:
For 1.7.10
http://dl.niceminecraft.net/download.php?file=5a873128a8cd146d9cc2562d2c150e38
For 1.8.x
http://dl.niceminecraft.net/download.php?file=0e1601f082f43341214ed8d27cccb7be
Credits: HxC_DrZed, karelmikie3