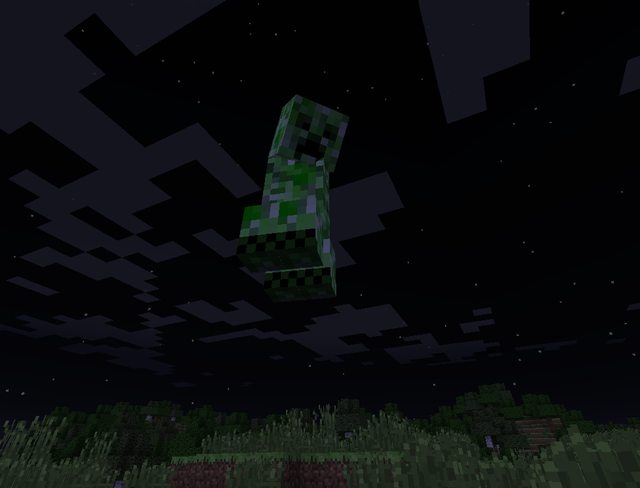 About
FlyingCreepers is a plugin that adds randomly spawning flying creepers to Minecraft. A flying creeper is a fearsome enemy, that if you come close to, will follow you until it is killed. They will only spawn randomly at night, but with "/creeper" you can force one to spawn. This plugin adds a new fun aspect to your server and can help your server stand out.
Installation
To install FlyingCreepers, simply put the jar in your plugins folder and restart your server.
Commands
/creeper: Forces a flying creeper to spawn above the block that you are looking at.
Source Code
Github
Note
This is my very first released Bukkit plugin. It would help me if you could leave a comment below with your thoughts.
FlyingCreepers Plugin 1.7.4 Download Links
http://www.dl2.9minecraft.net/index.php?act=dl&id=1388991591

http://www.dl5.9minecraft.net/index.php?act=dl&id=1389017083

Credits: sirharry0077