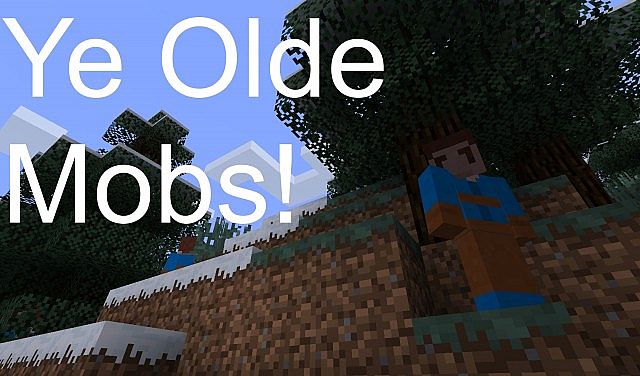 Flan's Ye Olde Pack Mod is created for not only fans of the original Biplane but also for people desiring to fly around with their cat / dog staying by their side. This mod contains the pack having a crossbow and bolt to protect yourself when landing in case of emergency
Recipes:
Crossbow and Crossbow Bolt
Biplane and Two Seater Biplane
How to install Flan's Ye Olde Pack Mod for Minecraft:

Download and install Simple Parts Pack.
To install a custom content pack, Download the file below.
You should have downloaded a zip file with a folder and probably a readme inside.
If the /.minecraft/Flan/ directory does not exist, create it. It should automatically be created when you run Minecraft with Flan's mod installed.
Copy the folder into the /.minecraft/Flan/ directory.
Run Minecraft, and hopefully everything will work out nicely.
Flan's Ye Olde Pack Mod Download Links:
Older versions:
For 1.5.2
http://dl.niceminecraft.net/download.php?file=e2148331d9e061ad5cecd6f1fa91396f
For 1.6.2
http://dl.niceminecraft.net/download.php?file=62127db09dd6a6356ff4f02b6fbdc5cb
For 1.6.4
http://dl.niceminecraft.net/download.php?file=bcbfdeb045adff5b207df3f9fdbf696c
For 1.7.2
http://dl.niceminecraft.net/download.php?file=507e9a2cfd3fdbc36df44cbdd8dff385
For 1.7.10
http://dl.niceminecraft.net/download.php?file=d955c949df284819bc7971be7d38334b
For 1.8
http://dl.niceminecraft.net/download.php?file=24bd08eb18e59df4917d3c04645ee722
Credits: jamioflan