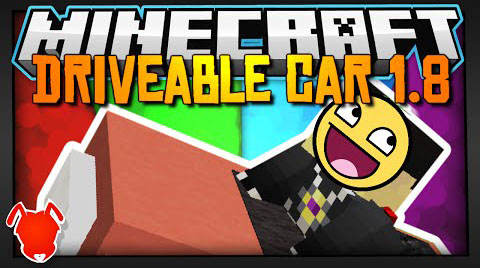 Driveable Car in only one command block. Special Car with a hovermode. Auto fahren in Minecraft. This interesting command adds a red car into your Minecraft world! You can drive it, change the speed of it and even make if hover over the ground. It's attainable in a Survival world as well and it's not even hard to get – it's actually fairly cheap.
Map Showcase:
How to install:
The first, give yourself a command block, type :
/give @p minecraft:command_block
Once you have a command block, right click it to open it's GUI.
Now, you must copy the command from Driveable Car Command Block download link below.
Next, go back to your minecraft world, and paste the command you just copied into the command block. There are a few different keys that may be used to do this, depending on your keyboard. The most common ones are 'CTRL + V', 'COMMAND + V', or 'STRG + V'
Finally, press Done to exit the GUI, and run the command block with a Redstone block.
Command:
For 1.8
http://dl.niceminecraft.net/download.php?file=939b1bd16e7ffd0f86d4d2fea47cd342
Credits: IJAMinecraft