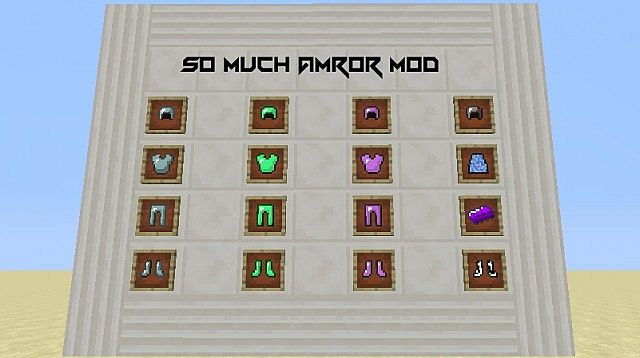 Dat Armor Mod is a simple mod that introduces 11 armor types to Minecraft. Each of them has its own special abilities which surely interest you. For instance, the blazing armor set will make you fire-proof, this means you are immune to fire, not lava; or a night vision helmet will allow you to see like a ward of sight is in your eyes. Let's install the mod and enhance your Minecraft experiences.
Recipes:
Video:
Changelogs:
Offically started working on it?
Making mod review soon?
Download Dat Armor Mod 1.7.2
For 1.7.2
http://dl.niceminecraft.net/download.php?file=30ed7b3c5238974b9188ceba99132c65
Author: GravityBurger