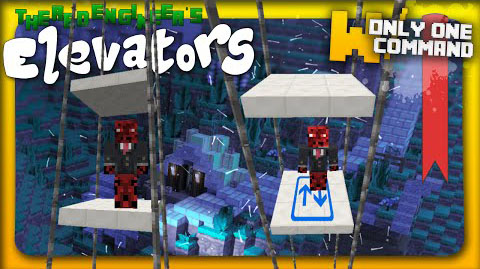 This command creation lets you add 100% customizable elevators in your minecraft world. You can go up as much as you want and even choose between two different speed levels.
Command Block Showcase:
How to install:
The first, give yourself a command block, type :
/give @p minecraft:command_block
Once you have a command block, right click it to open it's GUI.
Now, you must copy the command from Customizable Elevators Command Block download link below.
Next, go back to your minecraft world, and paste the command you just copied into the command block. There are a few different keys that may be used to do this, depending on your keyboard. The most common ones are 'CTRL + V', 'COMMAND + V', or 'STRG + V'
Finally, press Done to exit the GUI, and run the command block with a Redstone block.
Command:
For 1.9
http://dl.niceminecraft.net/download.php?file=b5214f1dadbc203e1b68eba62b31f803
Credits: TheRedEngineer