Put blocks on your head!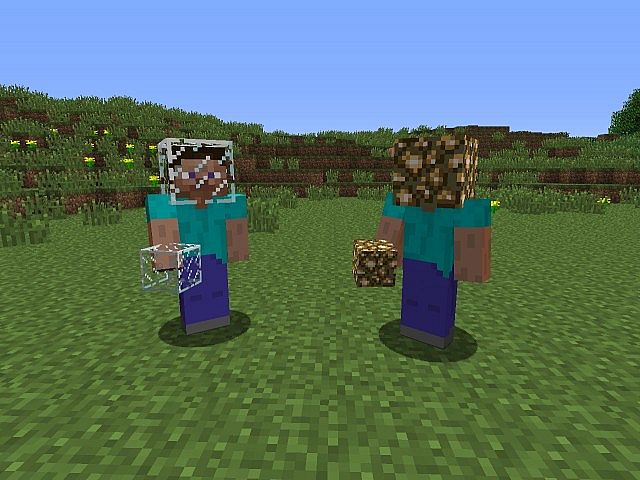 Custom Hat allows you to put the current item in your hand into your helmet slot. By using Bukkit's built-in permissions system, you can define who can put what, and whatnot, on their head, per player, per group, per world. Which means a lot of control over who can use Custom Hat. Want to only allow wool on Guest's heads? No problem.
The command for Custom Hat is /hat. Upon running the command in-game, Custom Hat will automagically take the item and swap it with the item in your helmet slot, so nothing gets lost. Custom Hat has a in-genius permissions node to restrict access. If you want a group to be able to use all blocks and items as hats, use the permissions node "hat.*". If you would like to restrict access and only allow wool, use the permissions node "simplehat.35?. You must use the item id, not the item's name.
Features
Put any type of block on your head.
Extremely lightweight and memory efficient.
Command
/hat ? Swaps the item in your hand with the item in your helmet slot.
Custom Hat Plugin 1.7.2 Download Links
http://www.dl2.9minecraft.net/index.php?act=dl&id=1390373221

http://www.dl5.9minecraft.net/index.php?act=dl&id=1390399520

Credits: jessedz