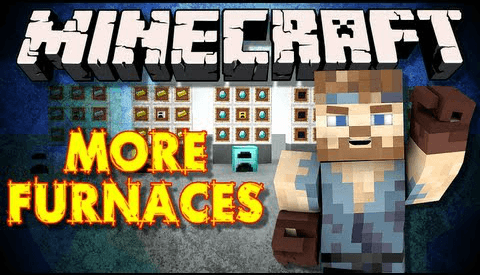 CubeX2's More Furnaces Mod 1.12.2 is an impressive mod that you surely want to obtain in Minecraft. This mod allows you to add some functionality needed for furnaces. As a result your furnaces will be supercharged to produce more products in less time.
The first highlight feature of the mod is the fact that it enables to smelt more items per coal depending in the type of furnace. For instance, Diamond Furnace might smelt up to 40 items, whereas Obsidian Furnace just smelt two items.
You can also mix and match items in your furnace without spending a room full of furnaces to smelt different ores at the same time anymore.
The last is Netherrack Furnace which doesn't require any kindling. Just simply light the furnace in fire, it will smelt infinitely. However, its main drawbak is that its time to smelting each item may be up to 90 seconds.
Download CubeX2's More Furnaces Mod 1.12.2
For 1.7.10
http://dl.niceminecraft.net/download.php?file=d4c9cc513dd5532fce37467d7eb68479
For 1.7.2
http://dl.niceminecraft.net/download.php?file=cd1678bb6e7ec071ccd53b2c23c48889
Author: CubeX2