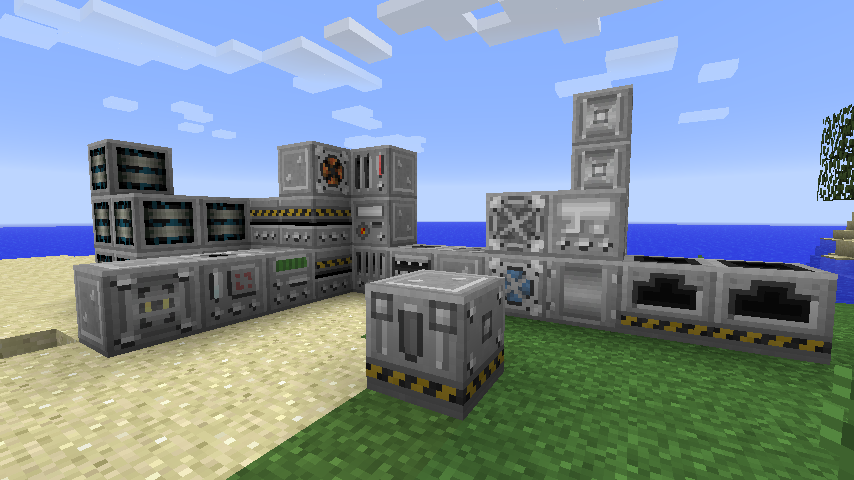 ChemLab Mod 1.12.2 focuses on adding material processing and advanced autonomous machinery with progressive tiers to Minecraft. Actually, these actions aim to enhance your SMP experience. But it's worth mentioning that this mod is not recommended for SSP until you want heavy challenge to be on your way: at least more than one player is advised.
In this mod, you will use each tier to access more ways to process a variety of resources flexibly. As a result, the outcome of your industrial empire now has been improved.
Finally, please note that this is the PREVIEW version without full things in HOEnvironment, that's why it only features partial iron processing to show you how tiers and midtiers are going to be organized. Also, it isn't compatible for stable gameplay now. But don't hesitate in install the mod because those things added in the future promises to be quite great.
Requirements:
Minecraft 1.7.2
Latest Minecraft Forge(tested with 10.12.1.1073)
BuildCraft(tested with 5.0.4)
Download ChemLab Mod 1.12.2
Modfile indexes – http://chemlab.sg-studio.ru/doku.php?id=downloads and http://minecraft.curseforge.com/mc-mods/220315-chemlab
Current latest – http://chemlab.sg-studio.ru/artifacts/ChemLab-1.7.2-pr-2.01-bde-hotfix.jar
For 1.7.10
http://dl.niceminecraft.net/download.php?file=d64467f27bde82a2ab3b3dd1e478de7c
For 1.7.2
http://dl.niceminecraft.net/download.php?file=67d3f682e7ce3c66f80c258a6ad7b6b1
Author: Itaros