This project has become inactive.
This project is inactive and its default file will likely not work with the most recent version of Minecraft. The author may have abandoned it, or it may have outlived its usefulness.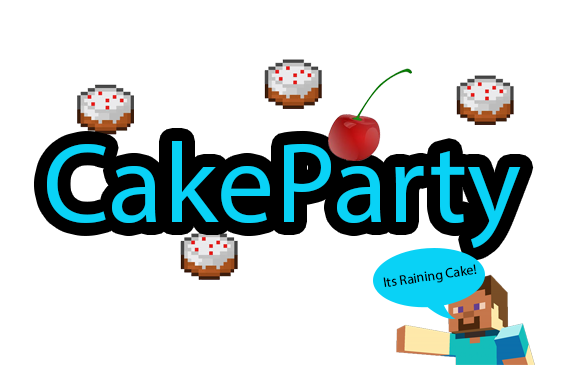 Cake Party is a plugin that was developed by MintDev that has many unique features! Some Features include, raining cakes from the sky and cake lightning.
Permissions
(None, will come in later version)
Commands
/cakeparty Rains small amount of cakes from the sky
/megacakeparty Rains tons of cakes from the sky
/cakestrike Shoots down lightning bolt that spawns a cake
/cakehat Gives you a cake hat! Please note: It does return an error!
/cakehat off Turns cakehat off
CakeParty Plugin 1.6.4 Download Link
http://www.dl2.9minecraft.net/index.php?act=dl&id=1392261397

http://www.dl5.9minecraft.net/index.php?act=dl&id=1392287686

Credits: MintDev, lukey_c, Pianoman99987