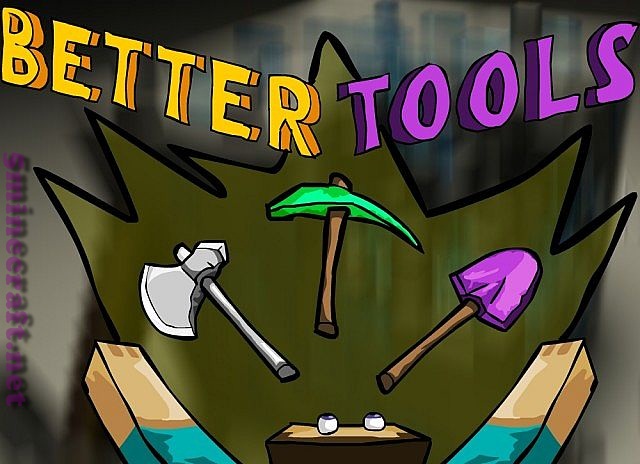 Better Tools is a mod that aims to allow players to craft better tools into Minecraft including Block of Legendarium, Legendary Pickaxe, Legendary Spade, or Legendary Sword. All of these things can be found in Legendarium storage or you can craft these new tools with handles of the tool's material. Each of them has its own abilities adding more conveniences into your game.
This mod is based upon the Forge API which can be found
Legendarium storage:

Block of Legendarium
Or:

Legendarium
Crafting the tools:

Legendary Pickaxe
Legendary Axe
Legendary Spade
Legendary Hoe
Legendary Sword
A little of what this mod offers:
You can craft with emeralds and obsidian and can now create new tool types with handles of the tool's material. This steeply increases durability. It DOES increase mining speed so very slightly, and the enchantment prospect of each tool (Except hoes of course) is much higher.
Install Better Tools Mod 1.6.4
Download the installer for it.
Install forge on the client. (Make sure minecraft and the launcher is closed)
Go to your .minecraft folder and look for ?mods? if you can't, then create it.
Place BetterTools zip in there.
Enjoy!
 Download
Better Tools Mod 1.6.4
http://dl.mod-minecraft.net/download.php?file=bac7d2d593b66d7bfe6aeae3c34b3aba
Author: Neuroticcheeze1101