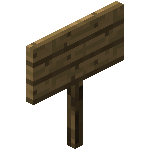 Description:
BattleKitSigns is a simple kit plugin that allows you to have a couple of kits! It is very simple to use. You can use this plugin as a kit plugin for your mini game or survival server. Be creative! I've designed it so it can be used by everyone! All you need to type is: /battlekitsigns Then you can see how to make a BattleKit sign. More information below! Enjoy!
Features:
A very simple plugin!
Use this plugin to any server with any usage!
Simple to setup a BattleKit sign!
Only one command and two permissions!
Commands:
/battlekitsigns ? This is the only command in this plugin! With this command you can see how to make a BattleKit Sign.
Permissions:
battlekitsigns.battlekitsigns ? With this permission players can use the /battlekitsigns command!
battlekitsigns.makesign ? With this permission players can create a BattleKit Sign. Without this permission they can't!
Kits:
How to install:
First download the .jar file.
Put the .jar file into the /plugins folder.
Reload or Start your server and enjoy!
How to use:
Put a sign.
Type on the first line: [BattleKit]
Type on the second line the kit name.
Press done and enjoy!
To do list:
Add more kits like: Heavy, Mage and Healer!
Add more weapons/items to some kits if needed!
Add armour to kits!
Add some potion effects to kits!
Buff or Nerf some kits if needed!
More ideas comming soon!
Questions and Ideas:
Ideas for the plugin are always welcome! If you want to know something afk your question below.
BattleKitSigns Plugin 1.7.2 Download Links
http://www.dl2.9minecraft.net/index.php?act=dl&id=1388118003

http://www.dl5.9minecraft.net/index.php?act=dl&id=1388143481

Credits: frostbladenl