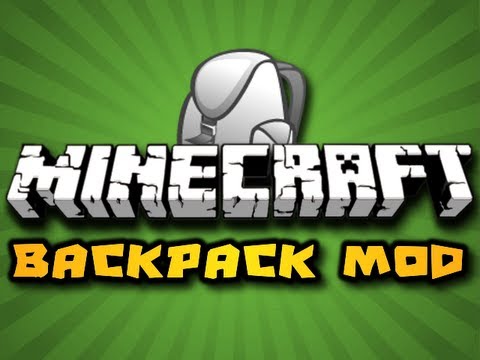 Backpacks Mod 1.12 is one of the most useful mod in Minecraft that provides players with different backpacks to the game.
There are a total of 16 different color backpacks for players to store their inventory. One highlight feature of the backpacks is that it can be made use of as movable inventory chests. Because you may be on the way of finding resources and have so many resources, but you have too little space in your chests to store those, so it's time for Backpacks Mod to solve that issue. Just simply put those resources into the backpacks, you can take them home easily without going to the chests.
Moreover, if you want to transport more items or resources, you can upgrade backpack through backpack pouch. Those materials to craft more cells are leather and string which are easy to find. Once you have upgraded, there may be up to 72 cells for you. Therefore your inventory management is extremely in a higher level.
In particular, if you don't want to take that backpack alongside every time, let's put your largest one to Quantum Chest and replicate into many Quantum Backpacks. Now you can always open that largest backpack from far away through Quantum Backpack. This feature is actually effective. So if you want to make your Minecraft experience more convenient, we highly recommend you try it.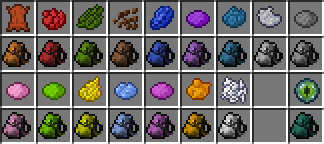 Mod Showcase:
Recipes:
Normal backpacks:
You craft a backpack like a chest but with leather instead of wood. For a big backpack use tanned leather instead of normal leather.
Backpacks have 27 slots (chest size)
Big backpacks have 54 slots (double chest size)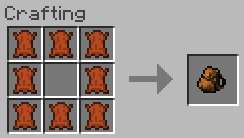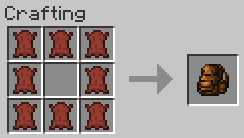 Colored backpacks:
You can also craft a colored backpack if you put any dye in the middle: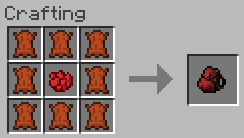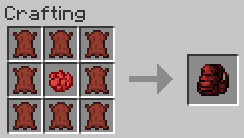 Ender backpack (was Magic backpack before):
Last but not least you can craft an ender backpack (like magic backpack before) which is a portable ender chest which shares its content with the ender chest. You craft it with an ender chest: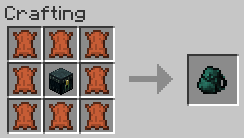 Recolor backpacks:
You can recolor backpacks by using a dye or the corresponding leather: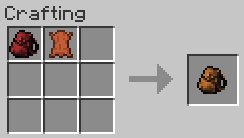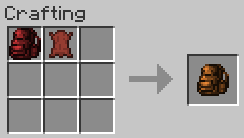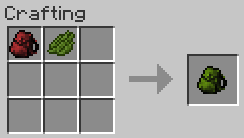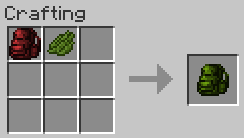 Upgrading backpacks:
You can upgrade any backpack, except the ender backpack, to a big backpack by putting tanned leather around it: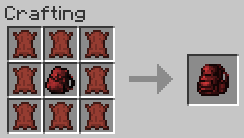 Bound leather:
You can make bound leather with two leather in the middle outer slots and strings in all other slots: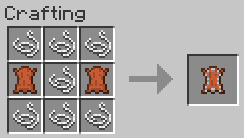 Tanned leather:
You can burn bound leather in a furnance to get tanned leather. One coal is enough for 8 tanned leather.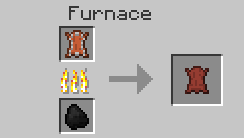 How to install:
Download and install Minecraft Forge.
Download the Backpacks Mod from link below.
Go to .minecraft/mods folder. If the "mods" folder does not exist you can create one.

Windows – Open the Start menu and select Run, or press the Windows key + R. Type (without quotes) "%appdata%\.minecraft\mods" and press Enter.
OS X – Open the Go menu in Finder and select "Go to Folder". Type (without quotes) "~/Library/Application Support/minecraft/mods" and press Return.

Copy the downloaded jar (zip) file into the "mods" folder that opens.
Enjoy the mod.
How to use them:
Simple hold a backpack in your hand an right click to open it.
You can put any backpack in your personal backpack slot. Per default press sneak and B to open the GUI.
A backpack equipped in your personal slot can be opened by pressing the 'B' key. You can change the key in your controls.
If you want to rename it sneak and right click. You can enter a new name then.
Backpacks Mod 1.12 Download Links:
Older versions:
For 1.5.2
http://dl.niceminecraft.net/download.php?file=436ce6fef835c258c0049fce1c4d324e
For 1.6.x
http://dl.niceminecraft.net/download.php?file=565d1e1f71362cef91ebf3538aa751ec
For 1.7.10/1.7.2
http://dl.niceminecraft.net/download.php?file=de4db306b09ed9372d1d1c181e36d466
For 1.8
http://dl.niceminecraft.net/download.php?file=c96a0c62b6135fa2cce504da0acabc89
For 1.8.8/1.8.9
http://dl.niceminecraft.net/download.php?file=2372632c127df2a746cbdcad135281be
For 1.9.4
http://dl.niceminecraft.net/download.php?file=602cee272f337f5ac6ba883dba153de7
For 1.10.2
http://dl.niceminecraft.net/download.php?file=b51b0625897b70d74ebde696bb41fcbb
For Minecraft 1.11.2
(Not updated yet)
Author: Eydamos