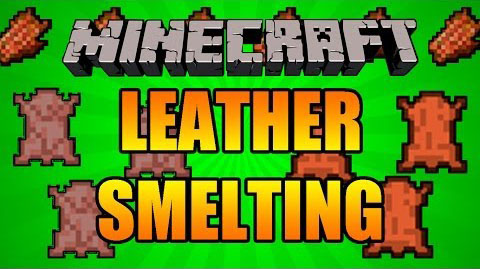 Yet Another Leather Smelting Mod is another mod that brings you a new recipe crafting 5x Rotten Flesh into 1x Patchwork Flesh. In addition, you can also melt Patchwork Flesh into Leater using a new melting recipe. You will gain 0.35 experience from these smelting processes, like what you gain from making steak from raw beef.
Mod Spotlight:
Recipes:
Crafting Patchwork Flesh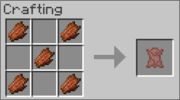 Smelting Patchwork Flesh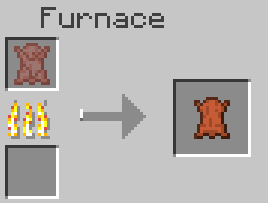 Smelting Rotten Flesh (disabled by default)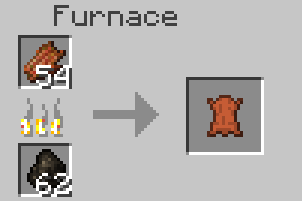 How to install:
Download and install Minecraft Forge.
Download the mod and Airbreathercore (For Minecraft 1.8 or higher).
Go to %appdata%.
Go to .minecraft/mods folder.
If the ?mods? folder does not exist you can create one.
Drag and drop the downloaded jar (zip) files into it.
Enjoy the mod.
Configs:
The ID of Patchwork Flesh is configurable in 1.6.4 versions, of course, using YALSM.cfg that gets created in your config folder.  It defaults to 9753 (thanks random.org!).
Also optionally (disabled by default) adds a single smelting recipe that allows you to smelt Rotten Flesh directly into Leather.  Experience gained from smelting is the minimum allowed (0.1, same as Cobblestone ?> Stone).  Turn this on in YALSM.cfg if you want it.
Download Links:
For 1.6.4
http://dl.niceminecraft.net/download.php?file=807e16e9c05dfb51b7813437e4dcd972
For 1.7.2
http://dl.niceminecraft.net/download.php?file=485031b3127ade2b051405e1daad9933
For 1.7.10
http://dl.niceminecraft.net/download.php?file=e7b02c37357e910c85197226531eb422
For 1.8
http://dl.niceminecraft.net/download.php?file=858e8b7d6c9f1ff23b9ab3797b8e8c63
For 1.8.8
http://dl.niceminecraft.net/download.php?file=ff3e38aa42be99af9fe374692ec82a1a
For 1.8.9
http://dl.niceminecraft.net/download.php?file=5c402027c33d2733d1ef6af8a949c08f
For 1.9
http://dl.niceminecraft.net/download.php?file=e90e563d9f9392b4c9699f8ba73fa015
For 1.9.4
http://dl.niceminecraft.net/download.php?file=ca0fce47ba9a9b967e00de2fc98a80a4
For Minecraft 1.10.2
For Minecraft 1.11
Credits: AiryBreath