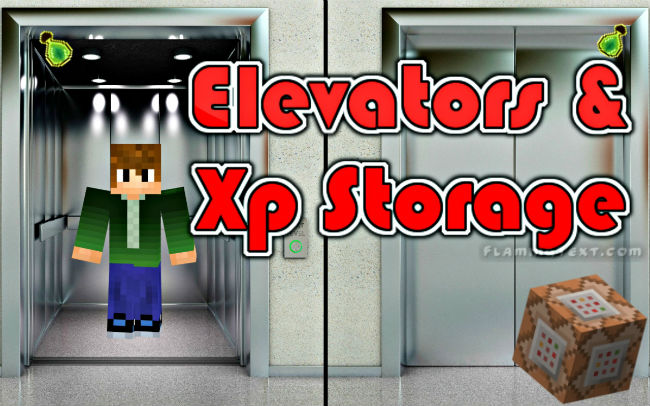 Elevators and XP Storage System in Vanilla Minecraft. Make sure to only use 3 elevators aligned at one time or the lift may be INACCURATE and the XP storage can only store up to 16 levels.
Command Block Showcase:
How to install:
The first, give yourself a command block, type :
/give @p minecraft:command_block
Once you have a command block, right click it to open it's GUI.
Now, you must copy the command from XP Storage and Elevators Command Block download link below.
Next, go back to your minecraft world, and paste the command you just copied into the command block. There are a few different keys that may be used to do this, depending on your keyboard. The most common ones are 'CTRL + V', 'COMMAND + V', or 'STRG + V'
Finally, press Done to exit the GUI, and run the command block with a Redstone block.
Command:
For 1.8
http://dl.niceminecraft.net/download.php?file=754dcde9ca64a0caa67cb324df89701a
Credits: The Minecraft Avatar