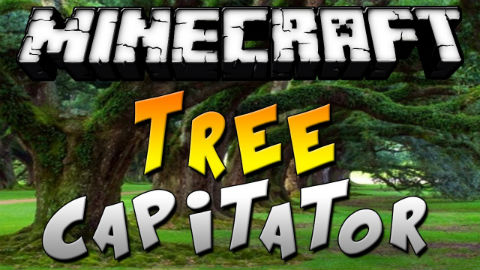 What is Tree Capitator Mod 1.12.2 ?
Tree Capitator Mod adds simple elements to Minecraft called axes which make your harvesting tree process less hassle and much faster.
The axe will cut down all wood touching the wood block you cut down. As a result, once you break a single log, there will be a whole tree, leaves and all down. Well, your leveling forest and clearing land is much more efficient than using flint or steel as before. Additionally, rather than burning all wood, apples, saplings or others coming from chopping down trees, this mod will allow you to get all of them. Well, that's fantastic!
Mod Features:
Forge version can break any log out of the box (see .minecraft/config/TreeCapitator.cfg for details)
Sneak while chopping to break logs normally (configurable)
Configurable list of tool IDs to determine what an ?axe? is
Optional item damage based on number of logs broken (defaults to enabled)
Optional increasing item damage per block broken (off by default)
Smart tree-detection (configurable)
Option to destroy leaves (enabled by default)
Option to shear leaves (with a shear-type item in hotbar)
Option to shear vines (with a shear-type item in hotbar)
Disable drops in creative
Disable tool requirement
Mod version checking (never miss a new feature)
Screenshots: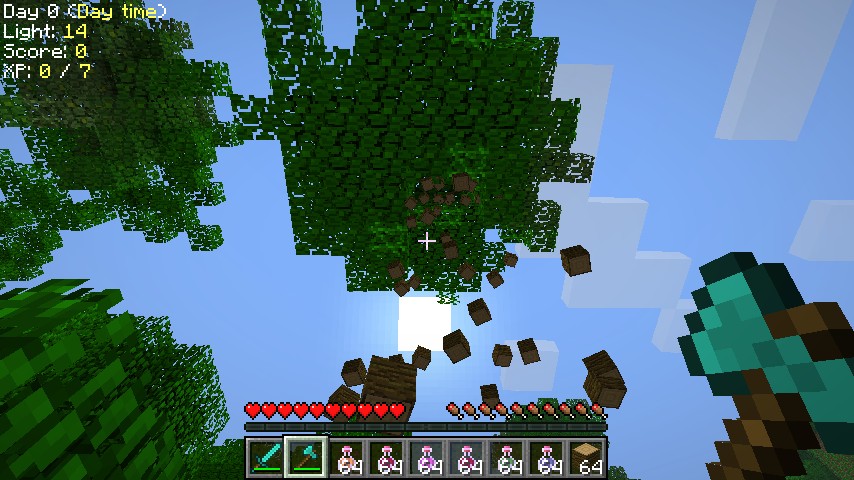 Video:
There is a conflict with Magic Launcher that makes it think there is a duplicate mod.  Disable TreeCapitator in Magic Launcher and drop the mod in the coremods folder.
Notes: Delete ALL previous versions of ANY TreeCapitator mods from your mods folder before using the new CoreMod version!  Put it in the coremods folder!
How to install Tree Capitator Mod 1.12.2 for Minecraft:

Requires Minecraft Forge
Install BspkrsCore
Download Tree Capitator Mod
Do not extract. Drop the downloaded jar (zip) file into the mods folder in your .minecraft folder.
Tree Capitator Mod 1.12.2 Download Links:
For 1.7.2/1.7.10 (the 1.7.2 jar file works on 1.7.10)

http://dl.mod-minecraft.net/download.php?file=69c82a658110003bb89b6513e855e42c
For 1.6.4
Forge: Download from Server 1 ? Download from Server 2

Mod Loader:

http://dl.mod-minecraft.net/download.php?file=6a2edb10d2e8ff89c7c7c97d14ec5f4b
For 1.6.2
Forge:

http://dl.mod-minecraft.net/download.php?file=fe3cc5716534fae44869a05f34738bce

Mod Loader:

http://dl.mod-minecraft.net/download.php?file=c8e5665404208a55bb6a356f2f8394a2
For 1.5.2
Forge:

http://dl.mod-minecraft.net/download.php?file=bc4e6a512eebcef2bad2f348733a0062

Mod Loader:

http://dl.mod-minecraft.net/download.php?file=dcaa353e5db9224a6044a318478feca8
Older versions:
Author: bspkrs