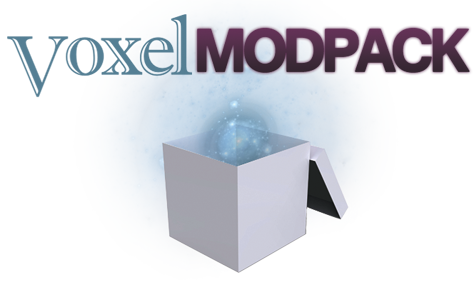 The Voxel ModPack combines many mods from the Voxel team wrote. The purpose of it is to assist users of multiplayer creative servers like the The Voxel Box. Actually, you might find it difficult to install mods that improve The Voxel Box experience. Once you use this mod, you will have chance to access to many features of The Voxel Box. The Voxel ModPack is compatible with multi-player server as well.
More information:
How to install:

Exit Minecraft
Run "ModPack Installer Windows.exe" or "ModPack Installer Not Windows.jar"
-If the installer asks you to force update Minecraft: start Minecraft, click "Options", click "Force Update", click "Done", click "Login", then exit Minecraft.
Click Next
Choose the mods you want to install (clicking on a mod's name will display more information about it)
Click Next
Click Done
Suggestions are welcome; however, no single-player only mods will be used. This ModPack is specifically for multiplayer use.
The Voxel ModPack 1.11.2/1.7.10 Download Links:
Older versions:
For Minecraft 1.5.2
http://www.voxelmodpack.com/modpacks/voxelmodpack/10.0/10.0.0/The%20VoxelModPack%20v10.0.0.zip

http://www.dl2.9minecraft.net/index.php?act=dl&id=1443120914
For Minecraft 1.6.2
Windows (.exe):Download from Server 1 – Download from Server 3

Not Windows (.jar): Download from Server 1 – Download from Server 2 – Download from Server 3
For Minecraft 1.6.4
Windows (.exe): Download from Server 1 – Download from Server 2

Not Windows (.jar): Download from Server 1 – Download from Server 2
For Minecraft 1.7.2
Windows (.exe): Download from Server 1 – Download from Server 2

Not Windows (.jar): Download from Server 1 – Download from Server 2
For Minecraft 1.7.10
Windows (.exe): Download from Server 1 – Download from Server 2

Not Windows (.jar): Download from Server 1 – Download from Server 2
For Minecraft 1.11.2
(Coming soon)
Credits: MehStrongBadMeh