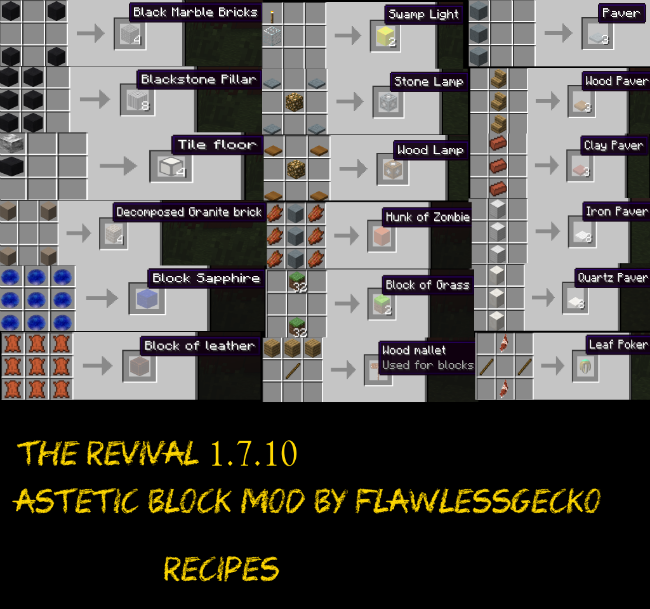 The Revival Mod 1.12.2 is a pretty engaging mod that brings a bunch of new blocks to Minecraft. It's quite interesting to learn that they will spawn a lot of something including Granite,Black marble,Decomposed Granite,Sapphire Ore and Jasper ore.
Moreover, it features up to 16 new craft-able blocks From Decomposed Granite Brick, Black marble brick, Stone and wood pavers, Stone and wood lamp, Hunk of zombie meat, Leather block. If we continue to accompany with this mod, it might add tile floor block and Sapphire block to utilize.
The mod is named the revival for going back to just adding new blocks not harvesters or miners just plain old blocks and items.
Changelogs:
v2.3
fix for hammer crafting now like a pickaxe 3 jasper up top 2 sticks middle
Download The Revival Mod 1.12.2
For 1.7.10
http://dl.niceminecraft.net/download.php?file=1c38325f52d43f52eb7d170c4f4c25ec
Author : FlawlessGecko