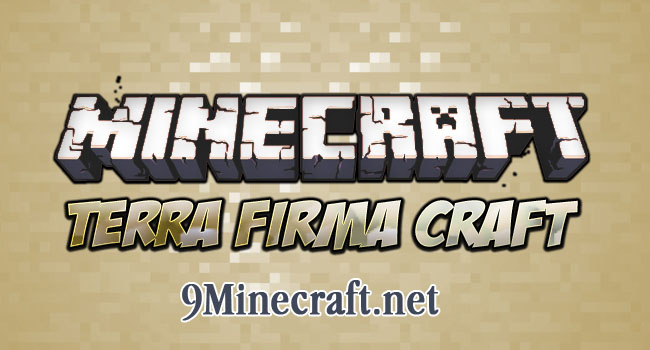 TerraFirmaCraft Mod 1.12.2 was initially to make the world a more realistic place. At first this just meant making the geography more realistic, but as time went on, it became apparent that terrain features were not enough to make survival mode feel right. Many others had tried to change things by making new monsters and realms, but it never felt like they addressed the core problem with Survival mode.
The world generation is very different from vanilla Minecraft, featuring a wide variety of biomes, stone layers, and vegetation. This mod is designed to make Minecraft survival more challenging and complex, while still being fun to play.
Screenshots: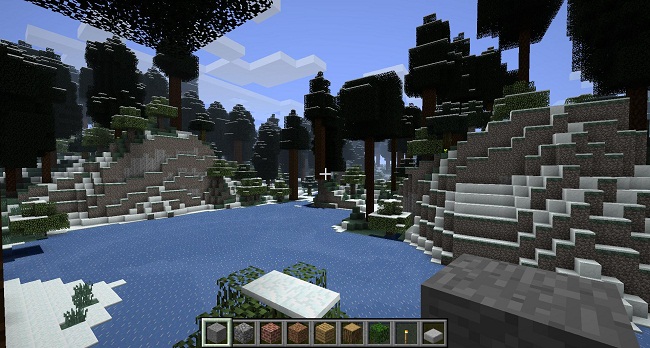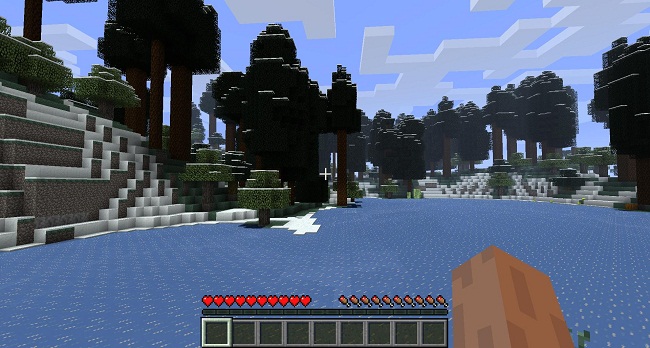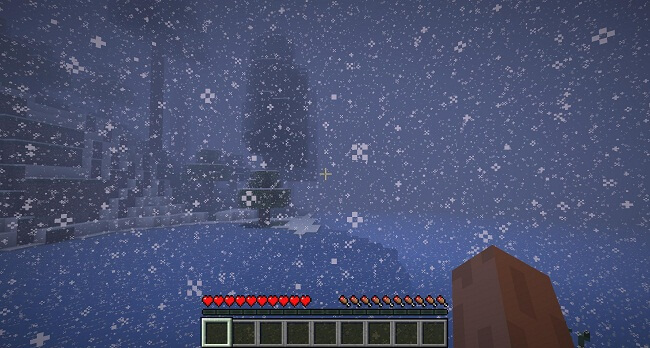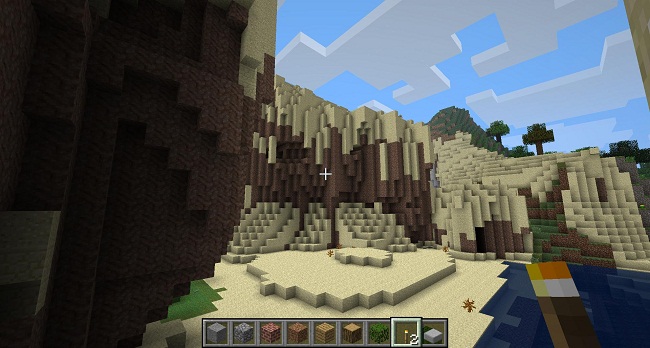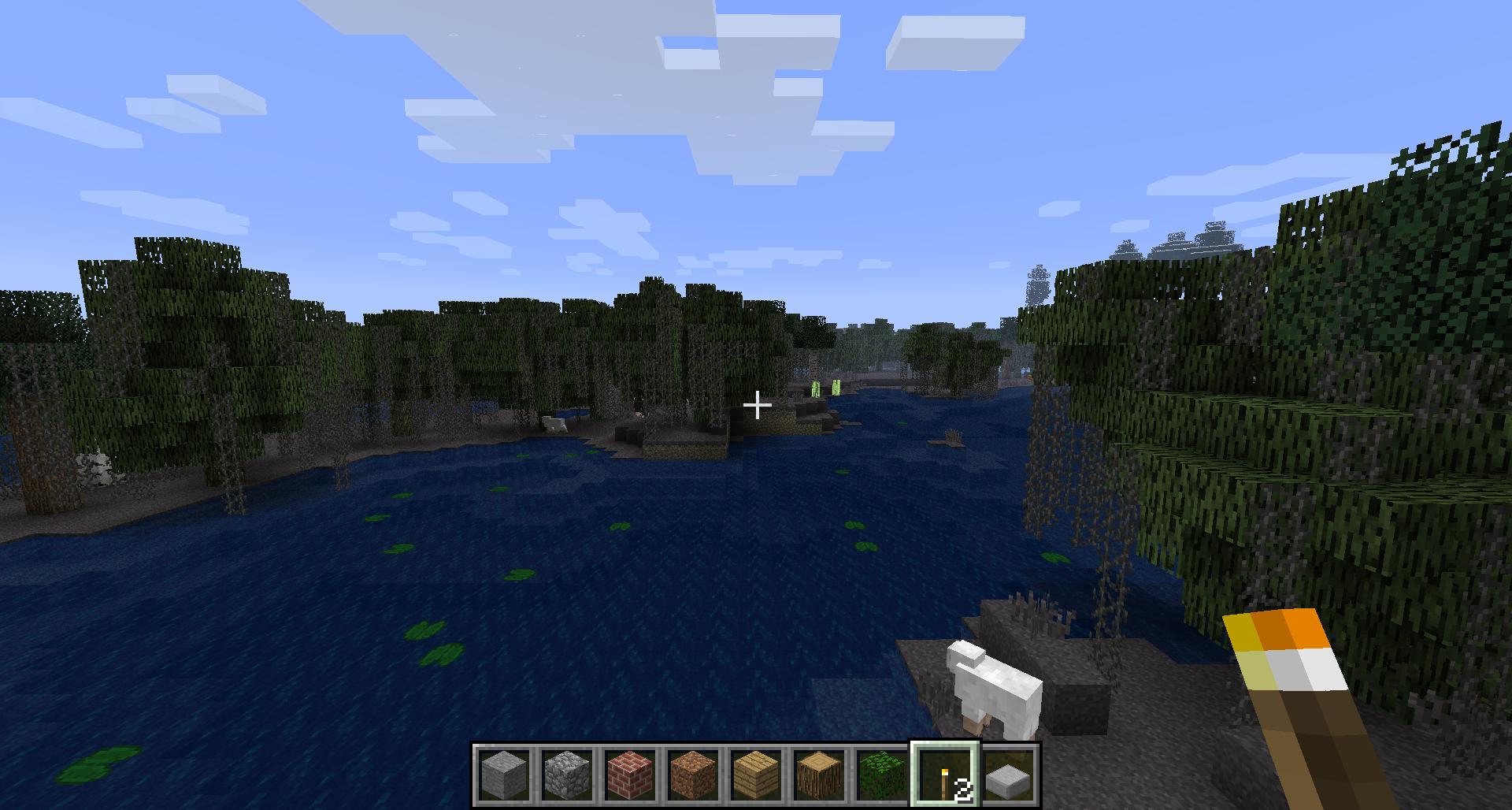 Detailed:
Geology
Igneous Intrusive
Igneous Extrusive
Rhyolite
Basalt
Andesite
Dacite
Sedimentary
Siltstone
Mudstone
Shale
Claystone
Rock Salt
Limestone
Conglomerate
Dolomite
Chert
Chalk
Metamorphic
Quartzite
Slate
Phyllite
Schist
Gneiss
Marble
Each of these rock types have different types of ore that only occur in specific rock formations.
Native Copper
Native Gold
Native Platinum<?Occurs within Magnetite
Hematite<?Iron
Native Silver
Cassiterite<?Tin
Galena<?Silver(Lead as well)
Bismuthinite<?Bismuth
Garnierite<?Nickel
Malachite<?Copper
Magnetite<?Iron
Limonite<?Iron
Sphalerite<?Zinc
Tetrahedrite<?Copper
Bituminous Coal<?Coal
Lignite<?Coal
Kaolinite
Gypsum
Satinspar
Selenite
Graphite
Kimberlite <?Only ore that can drop Diamonds. Only occurs in Gabbro Rock.
Petrified Wood
Sulfur<?Can spawn next to lava lakes
Jet
Microcline
Pitchblende<?Uranium
Cinnabar<?Redstone
Cryolite
Saltpeter<?At some point, Saltpeter+Sulfur+Charcoal will give Gunpowder
Serpentine
Sylvite
Borax
Olivine
Lapis Lazuli<?Only occurs within Marble
Metals
Bismuth
Bismuth Bronze
Black Bronze
Black Steel
Blue Steel
Brass
Bronze
Copper
Gold
Iron
Lead
Nickel
Pig Iron
Platinum
Red Steel
Rose Gold
Silver
Steel
Sterling Silver
Tin
Zinc
More information:
How to install TerraFirmaCraft Mod 1.12.2 for Minecraft

Download and install Minecraft Forge.
Download the TerraFirmaCraft Mod from link below.
Go to .minecraft/mods folder. If the "mods" folder does not exist you can create one.

Windows – Open the Start menu and select Run, or press the Windows key + R. Type (without quotes) "%appdata%\.minecraft\mods" and press Enter.
OS X – Open the Go menu in Finder and select "Go to Folder". Type (without quotes) "~/Library/Application Support/minecraft/mods" and press Return.

Copy the downloaded jar (zip) file into the "mods" folder that opens.
Enjoy the mod.
Older versions:
For 1.6.2
http://www.files.9minecraft.net/index.php?act=dl&id=1378433852
For 1.6.4
https://dl.dropboxusercontent.com/u/57913086/TFC/Build%2078/TFC-0.78.17.jar

https://mega.co.nz/#!VJIk1TZQ!fXmwd8Bz8shf5jR9DKlQ4kXJN6NB2WKLfUKELagesEM
For 1.7.10
https://dl.dropboxusercontent.com/u/57913086/TFC/Build%2079/%5B1.7.10%5DTerraFirmaCraft-0.79.6.245.jar

https://mega.co.nz/#!oQQhTQwY!_yJAEaxPWoFZoxMnV5fdsiaifCMKhvoBjNECo6zi_2I
Credits: bioxx