At first, Team Mod seems to be normal like other mods in Minecraft because it adds Armor, Blocks, Swords, Chests, Flags and Entitys. However, you will be surprised then since everything can change there color team-based.
The highlight feature of this mod is the fact that you can add Teams and give them own colors if you join a team with a color your armor, swords Blocks. This feature makes the game more amusing.
Screenshots: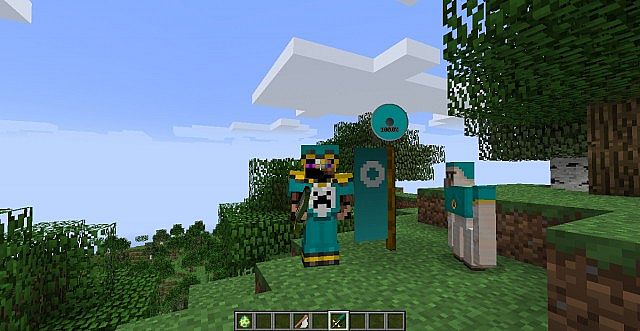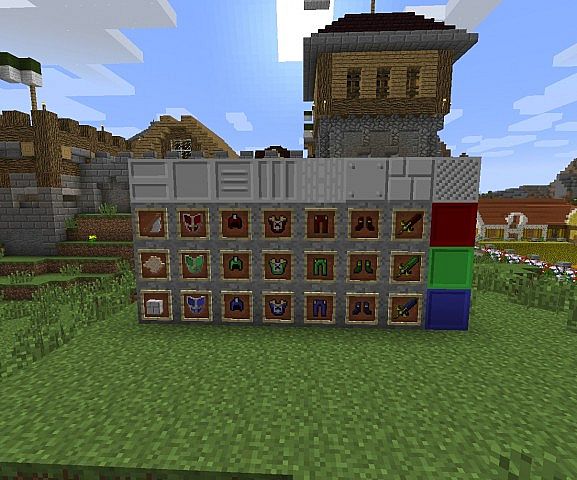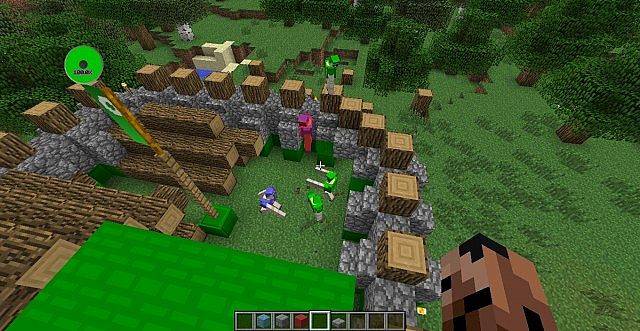 With this mod you can play Capture the Flag 

As you can see on the pictures this mod add a Flag witch is capture-able. You capture the Flag while you stand nearby the Flag. Than the Flag change the color and all Blocks in range (normaly 10 Blocks but can increases with NBT-Tag ?range?) change there color too. 

Defend your Flag 

Players can not be every where at once thats why I made Team-Golems (picture). These little smaller edition of The Villager Golem attack every Player at another Team and all mobs like the Villager Golem. If you want to attack Teamless players, edit the configs. 
Teambased Blocks and Items 

Captured area become the team color from the Flag-owning Team. So if only this Team juse some Blocks I made Team-Pressure Plates and Team-Chests only that team that owning the flag can juse these Blocks. 

If your Teammate is wounded you can heal him with the Cloth-Item. 

Crafting 

If you kill an Player or Golem it drops an Seal of that Team. 

Golem Spawner: 

 

Team Plate: 

 

Sword: 

 

Armor: 

 

Team-Chest 

 

Team-Block 

 

Cloth 

 

Installation 
Install Minecraft Forge for 1.7.2
Download the Zip-File
place it in your Mods folder
be happy
For 1.7.2
http://dl.niceminecraft.net/download.php?file=450b89d1140eba97b09cabf26680bb8e
Author: Nyx