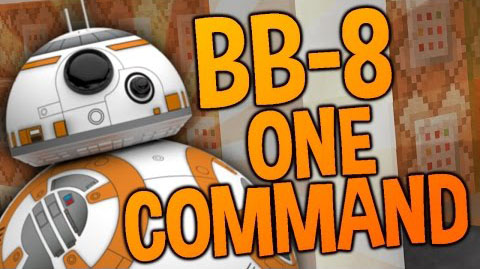 Have you ever wonder that you are alone in Minecraft? Now, you have a companion droid! ?STAR WARS BB-8 in Minecraft? BB-8 is a useful friend/companion! He is very loyalty and legendary in minecraft! BB-8 droid has cool and unique features.
Features:
BB8 has a movement animation.
You can make it follow you by feeding it with Bones and Meat. Like wolfs.
If you want to stop it chasing you, you can just rightlick his body, and then it sits.
Has damage sound and particle effect.
BB8 will never teleport to you like wolfs, this features want to make it more realistic.
Just one command and you can summon him! Have any questions about the command creation? Please contact the author via email: minecraftdoesmc@gmail.com
Screenshots: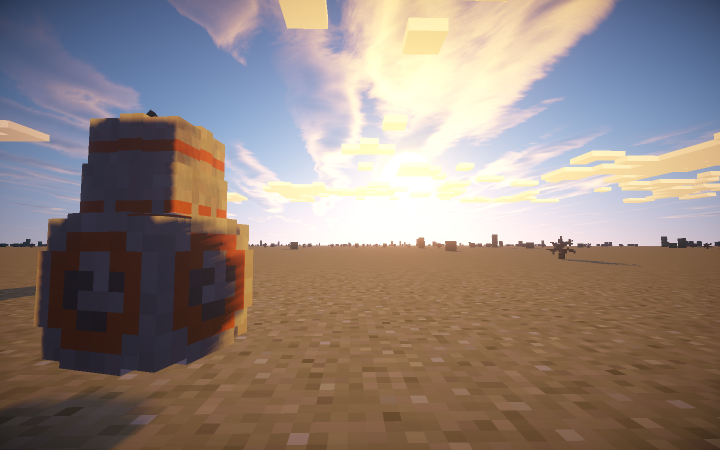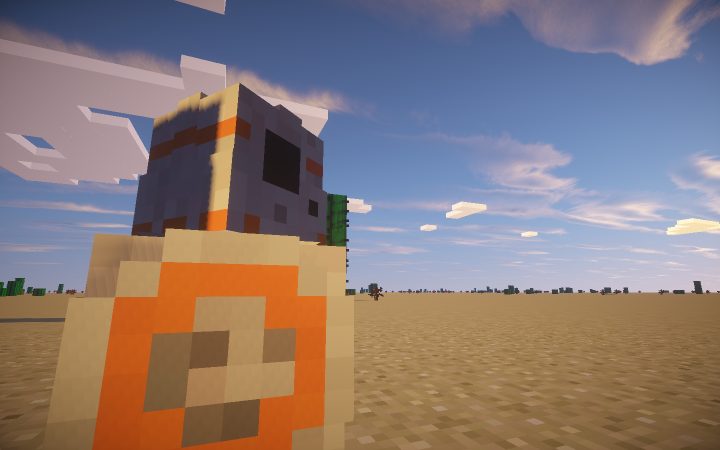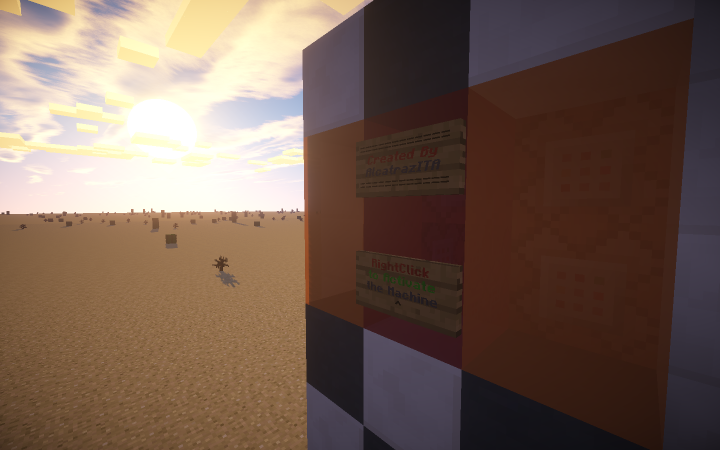 Command Block Showcases:
How to install:
The first, give yourself a command block, type :
/give @p minecraft:command_block
Once you have a command block, right click it to open it's GUI.
Now, you must copy the command from Star Wars BB-8 Command Block download link below.
Next, go back to your minecraft world, and paste the command you just copied into the command block. There are a few different keys that may be used to do this, depending on your keyboard. The most common ones are 'CTRL + V', 'COMMAND + V', or 'STRG + V'
Finally, press Done to exit the GUI, and run the command block with a Redstone block.
Command:
For 1.8.x
http://dl.niceminecraft.net/download.php?file=0c46868efd2809e3abbaf74fc93ff422
Credits: TNTPlay z (Email: [email protected])