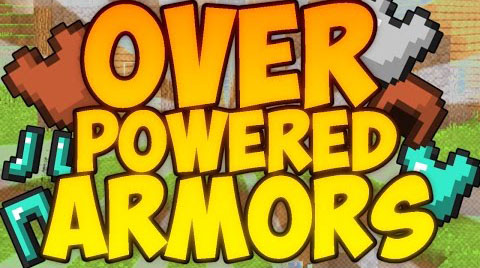 OverPowered Armors Command Block adds 8 new armor pieces to your Minecraft world. New overpowered armors that will allow you to be almost invincible.
Command Block Showcases:
How to install:
The first, give yourself a command block, type :
/give @p minecraft:command_block
Once you have a command block, right click it to open it's GUI.
Now, you must copy the command from OverPowered Armors Command Block download link below.
Next, go back to your minecraft world, and paste the command you just copied into the command block. There are a few different keys that may be used to do this, depending on your keyboard. The most common ones are 'CTRL + V', 'COMMAND + V', or 'STRG + V'
Finally, press Done to exit the GUI, and run the command block with a Redstone block.
OverPowered Armors Command:
For Minecraft 1.9.x
http://dl.niceminecraft.net/download.php?file=213e44162dbd488dc70bbe17dc56ef0b
Credits: TheRedEngineer