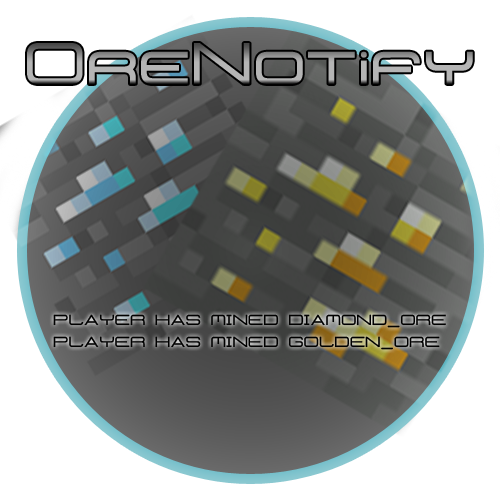 Features
Custom list of ore's to notify.
Custm list of world's where it should check if the player mined.
Logs ore mining in a player specific file.
Automaticly ban people if it detects xray.
Send a message with world, location, light level and player name.
Permissions
orenotify.notify ? Allows users with this permission to get notifications for broken ores.
Installation
#1 Download the latest version of OreNotify
#2 Drag your downloaded file (OreNotify.jar) to your plugins directory of your server.
#3 Restart, done!
Upcoming Features
MySQL
Ore veins and custom messages
Comment more feature ideas / requests!
OreNotify Plugin 1.7.2 Download Link
http://www.dl2.9minecraft.net/index.php?act=dl&id=1392428217

http://www.dl5.9minecraft.net/index.php?act=dl&id=1392454505

Credits: Retherz_, retherz0