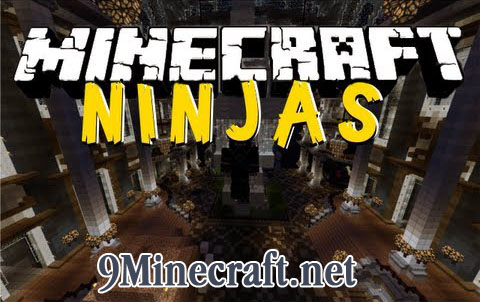 The Ninjas mod is a great mod that adds in new mobs and items. This mod adds some ninja content to the game
Features:
Katanas
Shuriken/Gauntlet types
Normal:
Fire
Explosives
Super Explosives
Kunais
Ninja Armor
NINJAS!
All ninjas drop ninja cloth scraps as a "rare" drop, like skeletons that drop bows
Basic Ninjas
Exploder Ninjas
Rouge Ninjas
Payable Ninjas
Assassin Ninjas:
Boss Ninjas:
Guard Ninja
Ninja Spawn Eggs
Achievements: The become a ninja achievement can now be earned by crafting a shuriken!
Installation:
Download and install Minecraft Forge
Download Ninjas Mod
Put Ninjas Mod zip file into your /.minecraft/mods folder. Do not unzip it.
Done
Changelogs:
v1.8.2
Updated to Minecraft 1.5.2
Broke nice ninjas ability to stand still
Removed boss ninja spawning temporarily
Fixed kunai's not flying straight
Fixed the lack of chat colors
Fixed bugs relating to armor
http://www.dl.9minecraft.net/index.php?act=dl&id=1368197481

http://www.dl2.9minecraft.net/index.php?act=dl&id=1368197138

Credits: meeees