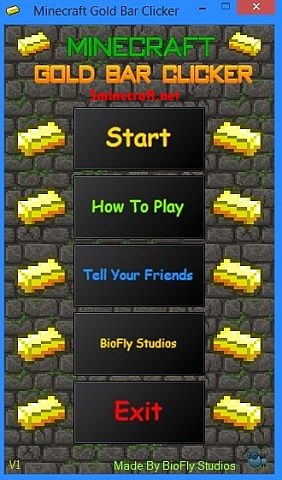 MGBC (Minecraft Gold Bar Clicker) is quite a funny program/game/mini game in Minecraft. What you have to do in this game is clicking the gold bar to buy other gold bar sources. After that, your gold bar count will increase. Try to get the highest Total Gold Bar Count as possible.
Screenshots: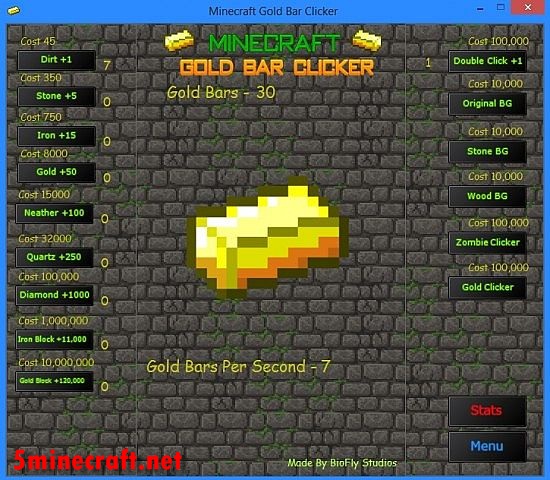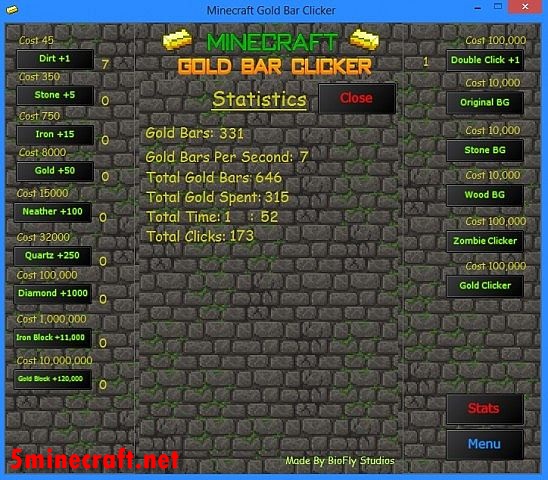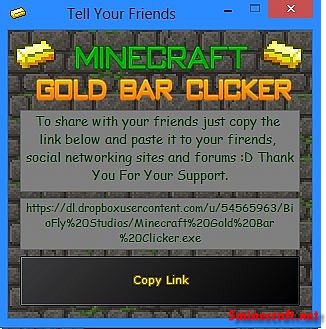 Features:
Fully working game.
Currently 15 Different Gold bar sources and unlockables.
Stats Page
Zombie Clicker Unlockable (Instead of a gold bar)
Share with friends
Upcoming Features:
Save gold bar count
Highscore leaderboards
More sources and maybe levels.
Mac version
More Information:
Version: v1.0
File Type: .exe
Created By: BioFly Studios (Me)
OS: Windows XP, Windows Vista, Windows 7, Windows 8
Bugs and Glitches:
There are currently no known glitches or bugs. If you happen to come across one please message me te issue or leave it in the comments and i will insert it here and make sure you get recognition.
Download Minecraft Gold Bar Clicker Game 1.7.4
For 1.7.4
http://dl.mod-minecraft.net/download.php?file=0c0e85e2f425406a939ca9ffaa5e7224
Author: BioFly Studios