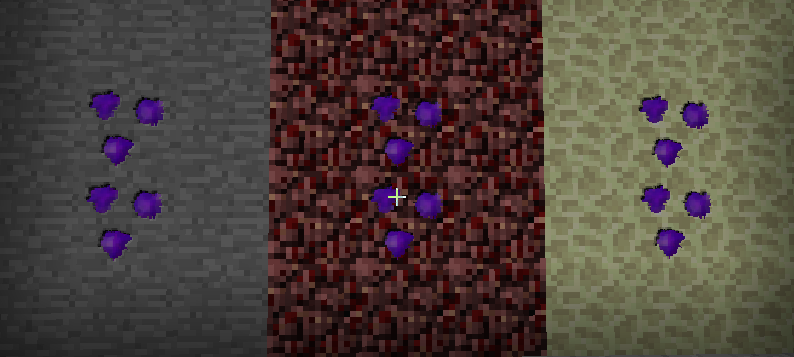 Mimicry Mod 1.12.2
Infomation: 
Like the name implies, Mimicry Mod allows you to duplicate other ores or craft smelting recipe with double output through an ore known as mimichite. Well, this is actually a new content. It seems like a cheat code to make game more interesting.
This mod will hook into OreDictionary and Furnace Recipes to add a resource mimicry factor to Minecraft. Just simply combine 1 mimichite in a crafting grid with any smeltable item and then you will obtain double the output. If you want to craft with any dye color to get more dye, this mod also supports that.
Although I say it seem like a cheat code above, keep in mind that this isn't an item duplication mod. If you want to use the mod, you will have to mine this stuff or craft it. Server owners can modify crafting output amount for the mimichite item itself. Ore spawn rate is also configurable.
Supported Game Versions:
1.7.9
1.7.8
1.7.7
1.7.6
1.7.5
1.7.4
1.7.2
1.7.10
For 1.7.10/1.7.2
http://dl.niceminecraft.net/download.php?file=c160413a649a6a72e56cd2fcf334b1f2
Author: sparroha