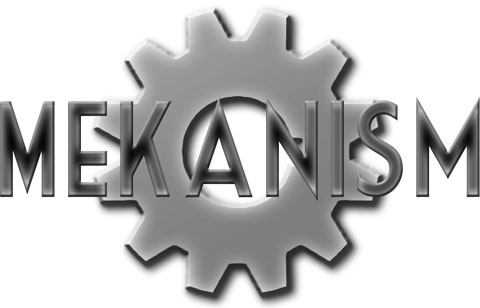 High tech machinery that extends your resource collection and processing are your interest? Then Mekanism Mod 1.12.2 is for you!
It is an extensive mod providing innovative ways of electricity generation, advanced ore processing machinery, new sets and types of tools and armor, and much more.
With the help of Enrichment Chamber, craft yourself a Hydrogen Reactor or double your ore output. Make yourself an Obsidian Paxel and perform electrolysis. Don't worry, there is no limitless!
Visit the original mod thread here for all mod info.
Video:
How to install:

Download and install Minecraft Forge
Download MDK, Mekanism (Core Module), Mekanism Tools (Tools & Armor), Mekanism Generators (Electricity Generation).
Go to %appdata%.
Go to .minecraft/mods folder.
Drag and drop the downloaded jar (zip) files into it.
If one does not exist you can create one.
Configure Mekanism with the ?Mekanism.cfg' file located in the ?config' folder.
Mekanism Mod 1.12.2 Download Links:
Older versions:
For Minecraft 1.7.10
Mekanism Core: Download from Server 1 – Download from Server 2

Mekanism Generators: Download from Server 1 – Download from Server 2

Mekanism Tools: Download from Server 1 – Download from Server 2
For Minecraft 1.9.4
Mekanism Core: Download from Server 1 – Download from Server 2

Mekanism Generators: Download from Server 1 – Download from Server 2

Mekanism Tools: Download from Server 1 – Download from Server 2
For Minecraft 1.10.2
Mekanism Core: Download from Server 1 – Download from Server 2

Mekanism Generators: Download from Server 1 – Download from Server 2

Mekanism Tools: Download from Server 1 – Download from Server 2
For Minecraft 1.11.2
Mekanism Core: Download from Server 1 – Download from Server 2

Mekanism Generators: Download from Server 1 – Download from Server 2

Mekanism Tools: Download from Server 1 – Download from Server 2
For Minecraft 1.12.2
Mekanism Core: Download from Server 1 – Download from Server 2

Mekanism Generators: Download from Server 1 – Download from Server 2

Mekanism Tools: Download from Server 1 – Download from Server 2
Credits: aidancbrady