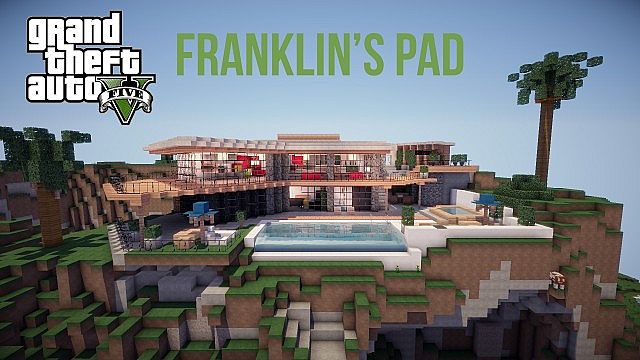 This is the modern apartment that is given to the character Franklin in Grand Theft Auto V.
The apartment is a perfect re-creation of the version in GTA V as far as blocks go. As well as that, it's an awesome modern house that you can use for anything else if you can be bothered to get it out of the world file
Screenshots:

A comparison GTA screen is on the left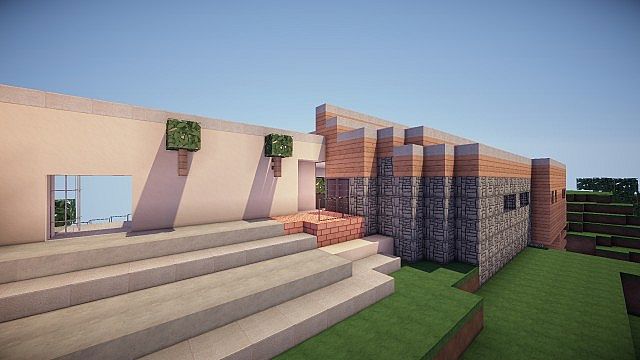 The entrance
A view from the pool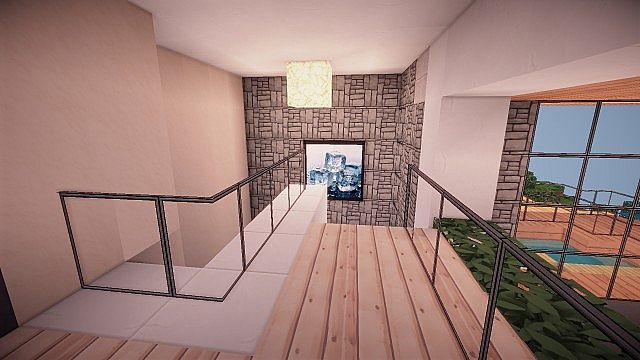 The staircase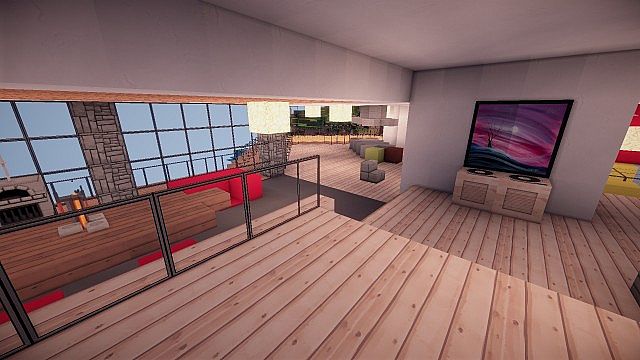 The reception and living room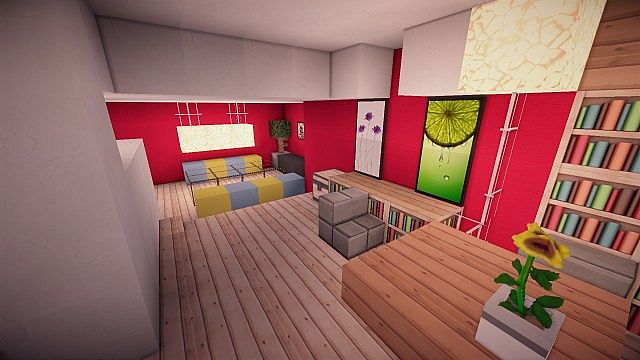 Chillax area and dining room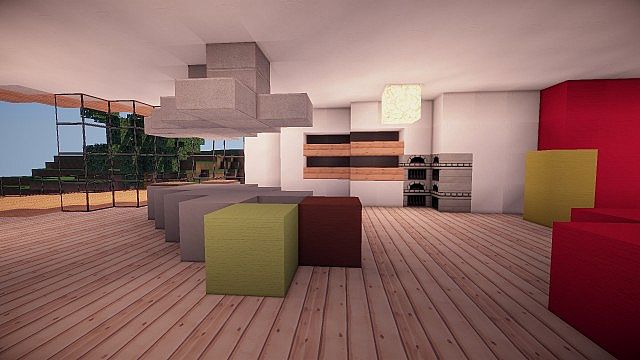 The kitchen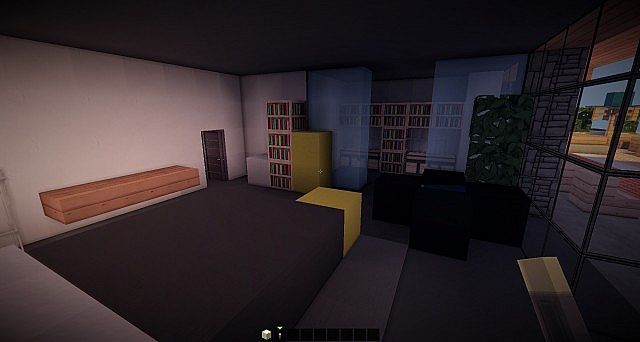 The bedroom with that random bathtub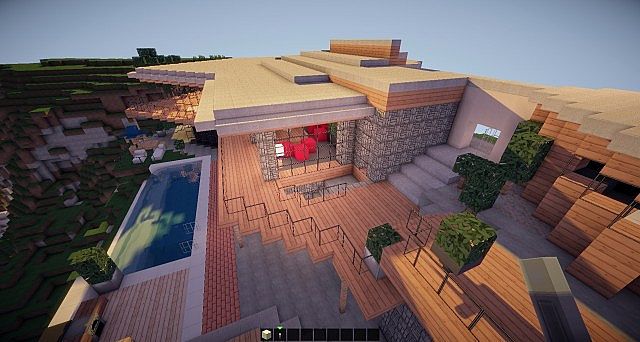 The path up to the garage and down to Chop! Theres a kennel and everything?
Texture Pack: Flows HD

http://www.4shared.com/zip/oRnb8y6u/Franklins_Pad.html

http://www.files.9minecraft.net/index.php?act=dl&id=1395305301

https://mega.co.nz/#!3VgmDYyJ!efUggTfaDpbSRXqITtORzAG7fRdc3BhWw0SU9TQUfYI

Credits: boveybrawlers