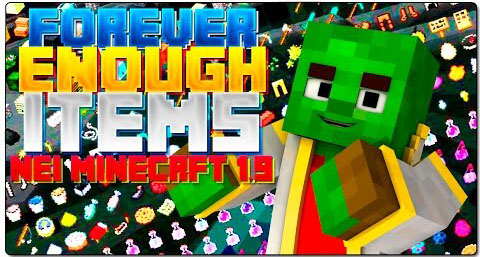 Forever Enough Items Mod 1.11.2 is designed to bring back Not Enough Items  to Minecraft 1.8.9, Minecraft 1.9 and Minecraft 1.9.4 with improvements, and a lot more including below features:
Features:
Utilities grid on top left.
Inventory save and load.
Item Subsets.
Unlimited amount of profiles.
Full configurability: from background color to disabling whole element.
API for easier integration.
Screenshot: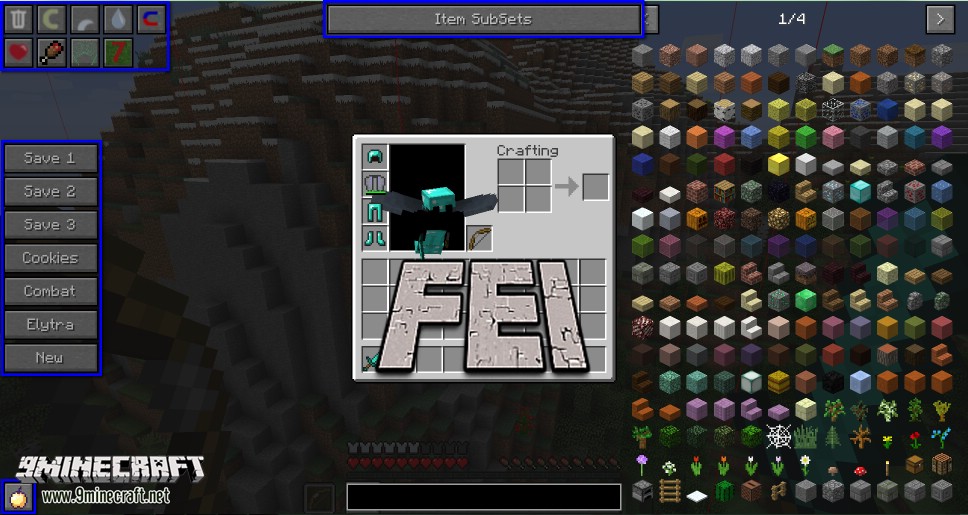 Configs:
The tooltip giving instruction will appear when the player hovers over anything (from FEI) and holds shift.
The profiles selector is in the bottom left corner. By left clicking, quick selector will be displayed and by right clicking, the profile manager will be brought up. The player can change, remove, update or create new profiles there. And note that everything is annotated and intuitive to use from there
In order to align elements, in "Position and Size", the player can use his/her numpad (2 axis) and arrows (1 axis: x for left & right, y for up & down)
Custom permissions system:
FEI is designed to have its own custom permission system which consists user, moderator, administrator and owner. It allow the player to use feiop to OP others and OP to any lever below him/her.
Using server console with/feiop (server) which will make player and owner, or /feiop (single player / lan) to OP first player (owner) and to OP yourself if only you're hosting the world.
The user must have permission level for every "game changing". For example: game mode utility or inventory loader. But, displaying chunk edges or saving inventory is not game changing, so you can save your inventory without any permission level.
Just Enough Items (JEI) overriden:
FEI overrides some JEI functionality in order to corespond to profile system. For example, (by default), search bar is moved to center. You may also notice that wrench icon in bottom right corner is gone. That's because JEI is now configured per profile.
How to install:
Forever Enough Items Mod 1.11.2 Download Links:
For 1.8.9
http://dl.niceminecraft.net/download.php?file=b92aaa01181cc29912bdb55c7967cc1e
For 1.9
http://dl.niceminecraft.net/download.php?file=b59e27f8191d75137dfc1a82c1e3b080
For 1.9.4
http://dl.niceminecraft.net/download.php?file=a524b674d1c4e268b9893cdc6a5a0461
For 1.10
http://dl.niceminecraft.net/download.php?file=351ec01c010661d27c95a37282c75fa9
For 1.10.2
http://dl.niceminecraft.net/download.php?file=c385d36491be442de22ee14b694f3363
For Minecraft 1.11
For Minecraft 1.11.2
Credits: elix_x